Italy fashion sales seen down 5.2 pct in 2012
It has become essential to focus on Asian markets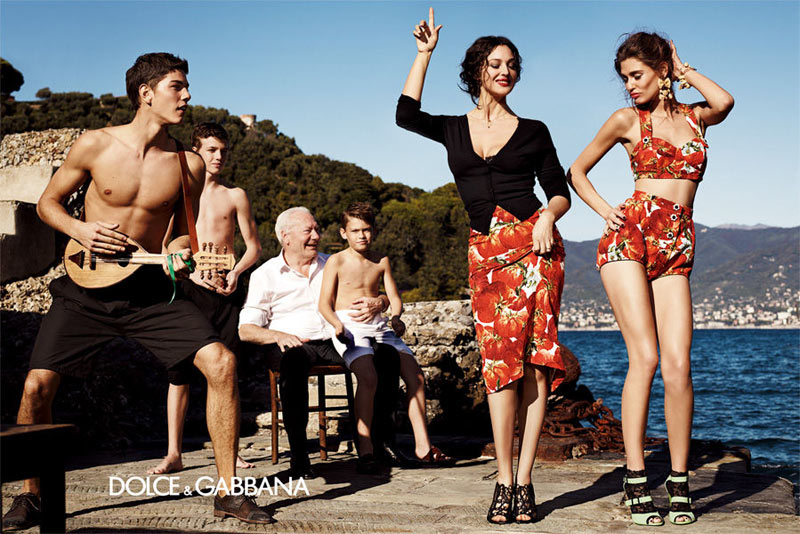 Seventy-two fashion houses take their autumn-winter 2012 collections to the catwalks across Milan until Monday.
The fashion show opens its doors with Gucci, followed by Prada and Fendi on Thursday, Versace on Friday, Jil Sander and Bottega Veneta on Saturday, Missoni and Dolce & Gabbana on Sunday and Giorgio Armani on Monday.
With Italians hurting from budget austerity and fears that an debt-laden Rome could follow Athens into the mire, the National Chamber of Fashion said the situation was "worse than in 2008" when the global financial crisis began.
Italian fashion's hopes that last year's revenue trend — up 5.5 percent from 2010 — could be sustained, were dashed last week when the industry forecast a 5.2-percent drop for 2012 to 60.2 billion euros. Revenues went down 4.0 percent in 2008 and a record 15 percent in 2009.
"It has become essential to focus attention on Asian and American markets," said to AFP Mario Boselli, head of the chamber which organises Milano fashion week.
A wealth of brands are expanding in the Asian region, including Armani, Versace, Roberto Cavalli and Jil Sander, which has just opened a new branch in China.
"This year will be complex and full of uncertainty, while 2011 was positive overall," said to AFP Silvio Albini, the head of the international textile association Milano Unica, adding that there were already signs of a slowdown in orders.
"This is a time for our companies to have a global vision and to focus on exports to countries where the values of Made in
Italy count a lot," he said. Albino said Italian textile imports by China went up 27.2 percent in 2011.
Niche Italian designer Alessandro Dell'Acqua said to reuters he was confident about his collection, less so about the economy.
"We need to be innovative, because people who buy fashion have their wardrobes full, so they want something different," said the designer, whose "N21" label has been worn by American actress Gwyneth Paltrow.
Here's Milan Fashion Week Fall Winter 2012 2013 catwalks schedule:
February 22nd
Simonetta Ravizza
Paola Frani
Gucci
John Richmond
Alberta Ferretti
N°21
Francesco Scognamiglio
Sergio Zambon
February 23rd
Max Mara
Blugirl
Fendi
Ermanno Scervino
Roccobarocco
Krizia
Jo No Fui
Daniela Gregis
Prada
Maurizio Pecoraro
Anteprima
February 24th
Moschino
2012 Les Copains
Etro
Just Cavalli
C'N'C Costume National
Iceberg
Blumarine
Gabriele Colangelo
Marco De Vincenzo
Aigner
Versace
February 25th
Bottega Veneta
Emporio Armani
Mila Schon
Sportmax
Jil Sander
Silvio Betterelli
Massimo Rebecchi
Antonio Marras
Ter et Bantine
Emilio Pucci
February 26th
Marni
Trussardi
Laura Biagiotti
Dolce & Gabbana
Byblos
Missoni
Frankie Morello
Salvatore Ferragamo
Aquilano.Rimondi
Roberto Musso
Versus
February 27th
Dsquared2
Giorgio Armani
Roberto Cavalli
Gianfranco Ferré
.normaluisa
Alviero Martini 1ª Classe
Lorenzo Riva
February 28th
Chicca Lualdi Beequeen
Cristiano Burani
New Upcoming Designers
Mauro Gasperi
Francesca Liberatore
Moi Multiple
Next Generation
Ludovico Loffreda
Harunobu Murata
Camille Pfister
Santo Salvatore
Spada
Sergei Grinko
Basharatyan V