With iconic designs, craftmanship, heritage and inventiveness, the Haute Joaillerie universe epitomises the superlatives in the jewelry world. Each end of the year brings at Van Cleef & Arpels brilliant new creations that literally inspire us and bring a slice of magic to the holidays.
Van Cleef & Arpels' Frivole, Fleurette, Nid de Paradis and Socrate creations gave the vital force for a new collection which crowns a creative year at the French luxury house.
These days, the French High Jewelry Maison celebrated the reopening of the emblematic Fifth Avenue boutique in New York, a historic address inviting all the jewelry enthusiasts to discover the Maison's jewelry, including the light and sparkle of the new "Diamond Breeze"/ "Souffle de Diamants".
The ethereal and feminine pieces of Diamond Breeze range can be explored in detail through an an interactive butterfly on the Van Cleef & Arpels website. The digital experience for the Holiday Season is a poetic journey through milestone selection and the three-dimensional volume of Diamond Breeze's rings, pendants, necklaces, clips and earrings. Diamonds and white gold can glitter in unison, as all the pieces generate endless combination possibilities.
Light passes through the gems thanks to an innovative technique of meticulously piercing the set surfaces.
The angelica flower, the bird of paradise, the flowers fluttering in the breeze or Fleurette, the emblematic motif of Van Cleef & Arpels? Which of the four jewellery designs is inspiring you the most?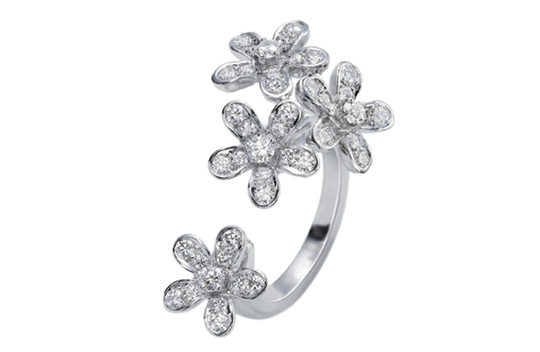 Described by Van Cleef & Arpels "a pastoral haven where daydreams bloom," Socrate design honors the illustrious philosopher through angelica's white inflorescence. We fell in love with the Socrate Between the Finger Ring (white gold, diamonds), a trademark of Van Cleef & Arpels.
The bird of paradise's feathers inspired "Nid de Paradis" jewels. The glittering vitality is obtained with a delicately suspended diamond and a mobile tassel.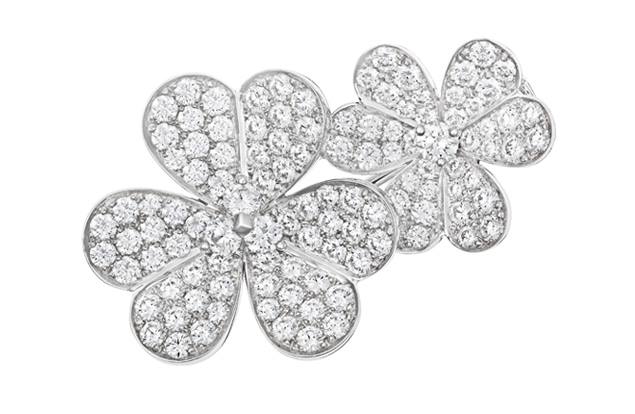 Lightweight "Frivole" is a play of light. The three-dimensional and heart-shaped structures of diamonds create an impression of movement.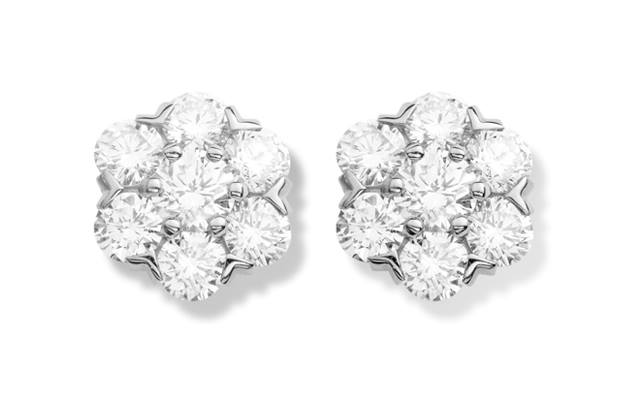 Fleurette's brilliant corolla with seven round diamonds bring the emblematic motif of van Cleef & Arpel with the à jour technique.
Step inside the Maison's Parisian workshops Place Vendôme and the creative minds of Van Cleef & Arpels' arisans. Watch the inspiring video and follow your butterfly which fulfills Christmas wishes.