UK manufacturing skills a lure for luxury brands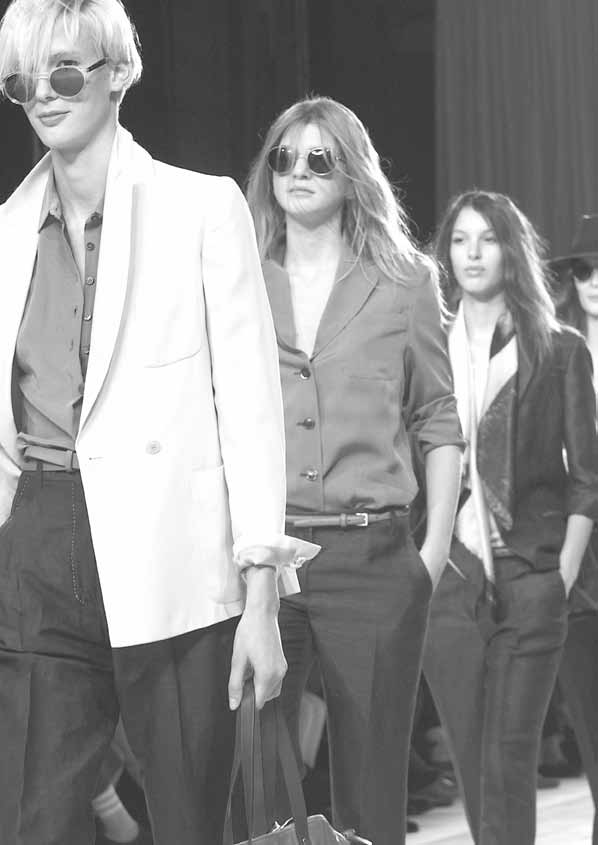 The last fifteen years have seen a dramatic fall in UK manufacturing as emerging markets have become more competitive. Oxford Economics estimate that the value of UK fashion manufacturing has fallen by two-thirds since 1995.
More recently, however, some companies have started to see the benefits of manufacturing in Britain, both in terms of reducing carbon emissions through less travel, greater production flexibility and positive brand association.
Burberry, Mulberry, Victoria Beckham and Tillman's own Aquascutum and Jaeger brands all happily sew "Made in Britain" on their products.
"There is something about made in England, it's not just Chinese visitors (who love British-made products), it's throughout continental Europe, America. It's just something we're gifted by, having Made in England," British Fashion Council Harold Tillman told Reuters.
Many of London's design community produce some of their collections in London. Whilst there are challenges around price and capacity, the close nature of the manufacturing facilities enable easier management of production.
To support this trend, a new Designer-Manufacturer Innovation Support Centre (DISC) will shortly launch through the London College of Fashion, to provide advice and support to designers and manufacturers on global and UK fashion sourcing, sustainability, jewellery manufacture and design and technical innovations.
The UKFT has an on-line directory of UK suppliers under the slogan 'Let's make it here' and a new UK Fashion Hub in East London states its aim to unite the mainstream 'UK fashion and textile industry'. Through anecdotal evidence there appears to be demand and opportunities in this area, with resources and a focused strategy to address the breadth of challenges from skills training to investment, more can certainly be achieved.
The UK fashion industry is worth £21billion to the UK economy and makes a vital contribution to the global reputation of Great Britain as a leader in creative excellence. The British Fashion Council presented its vision for the sector, identifying five areas which it believes have great potential and highlights the action required to ensure this potential is met.  Spanning skills, training, education, job creation, talent development, retail, manufacturing, philanthropy and sponsorship.
"Everybody's doing what they possibly can here," Harold Tillman added. "There are retailers as well, large retailers like Topshop and River Island. They manufacture in the UK, so it's going in the right direction."
Mulberry has pledged to keep at least 30 percent of its production in the UK. The brand runs an award-winning apprenticeship scheme and recently announced plans to invest 2 million pounds to expand its factory in Somerset.
Likewise, Burberry runs an apprenticeship scheme at its Castleford factory in North Yorkshire where it manufactures all of its trench coats. The company says it seeks to retain its British connection and heritage, and currently employs 3,000 people in the UK, with two-thirds of products globally being made in Europe.