McLaren comes to Geneva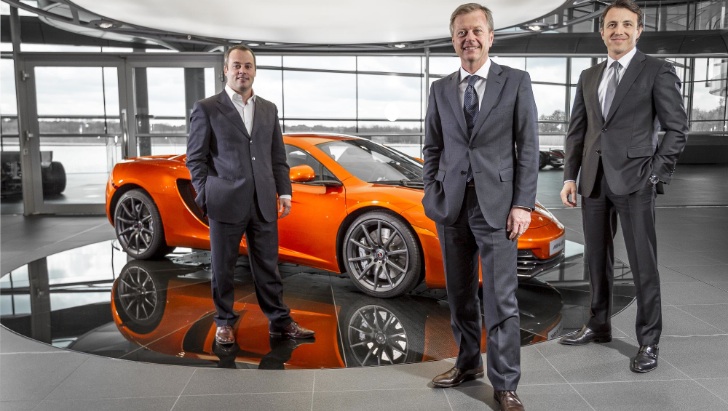 Following the launch of a Zurich store in September 2011, McLaren supercar manufacturer opened its first Geneva showroom. With this second official showroom in Switzerland, McLaren has a total of 17 showrooms in Europe and 38 worldwide.
As company spokesperson Dave Eden explained to AFP, the dedicated team based in Woking, UK currently produces 8 McLaren cars a day, each hand-built to owner specification, and even though it is currently completing 1200-1500 cars a year, there is a six-month waiting list.
"We have a duty to our customers to ensure that their McLarens remain exclusive and that our cars retain their value," he says. The current model lineup comprises the 12C and the 12C Spider, but the company has ambitious plans to bring a new model to market every year. "The next will be the McLaren P1, which we debuted at the Paris Motor Show  and it will go on sale alongside our existing range," says Eden.
"Our plan isn't to have a McLaren retailer in every city. We want to serve our existing and potential customer base. There are a huge number of potential partners for extending the network, but we have to make certain that our partners are culturally aligned, with an understanding of the McLaren brand, heritage and customers. There is a real vetting process and we have a team here focused on identifying the right people," said McLaren spokesperson.
More than 300 guests attended an exclusive event at the Geneva retailer where they were able to experience the groundbreaking 12C and recently launched 12C Spider, as well as the 12C GT3 racer. In addition to this, and completing the vehicle display, was an example of the podium finishing McLaren-Mercedes MP4-21 Formula 1 car from the 2006 season.