Macaron-based Christmas trees at 6th Fashion Christmas Trees event
Sapins de Noël Fashion 2012 : Ladurée pour l'Intercontinental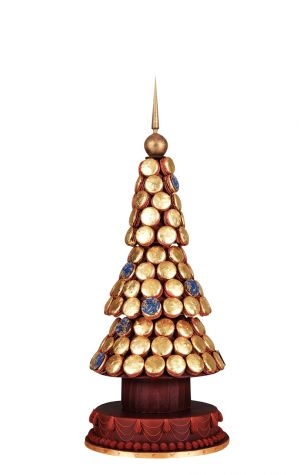 For the 6th edition of the 'Fashion Christmas Trees' ('Sapins Fashion') festival, famous luxury macaron maker Laduree created 6 pastry-based Christmas trees dedicated to the 150th birthday celebrated this year. The seasonal exhibition runs from December 1 to January 12, 2013 at the exclusive Intercontinental Paris Le Grand Hotel.
The famous pastry house imagined Christmas trees made entirely from macarons covered with a "Gold and Cashmere" icing.