Maserati Quattroporte's Italian design at its Best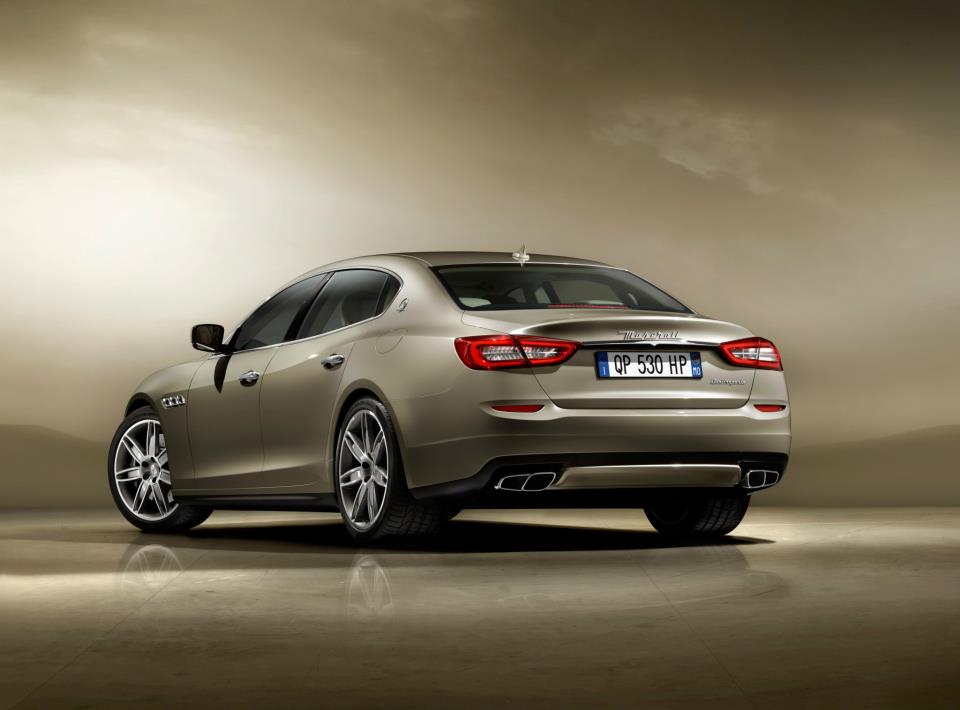 At this year Detroit Motor Show, Italian luxury carmaker Maserati presents a new sporty updated design of the Quattroporte model. The revisited high-performance sports luxury sedan reinterprets the design features of classic Maseratis in a contemporary design language. Maserati purposely maintained the front grill, the three side vents and the triangular C pillar from the previous model.
"More generous in size when compared to the previous model, the new Quattroporte has a design that is at once graceful and sinuous, fashioned to bring out the sporty nature of the car," explained Lorenzo Ramaciotti, Head of Maserati Design Center.
"At the same time new style and functional features were introduced the strong belt line that runs through the entire side of the car giving the new Quattroporte a look and feel that is at once muscular and elegant, the new front and rear lights, the three frameless side glasses."
The Maserati engines of the all-new Maserati Quattroporte have all been designed and developed by Maserati and Ferrari engineers in the heart of Italy's motor valley. As a matter of fact, they are going to be produced in the Ferrari plant in Maranello.
"The all-new Maserati Quattroporte luxury sports sedan reaches new heights in terms of performance and handling, driving enjoyment as well as respect of the world we live in: the best performance ever in the long history of Maserati's four-door flagship sedan are matched by the unprecedented success in the quest for an eco-friendly automobile. All this done, of course, as you may expect from Maserati, in the spirit of the most severe active and passive safety conditions," commented Roberto Corradi, Maserati Vehicle Development Director.
"The passion and state-of-the-art technology that is at the heart of all the new Maserati engines that will be mounted on the next generation of Maserati products have produced engines that are not only more powerful than ever, or more exciting to drive than ever – bust also more eco-friendly than ever before," said Paolo Martinelli, Maserati Powertrain Director.
The new Maserati Quattroporte will be on display in Motor City between January 19 and 27.