Marie-Antoinette shoes sell for $55k at 'French Revolution' auction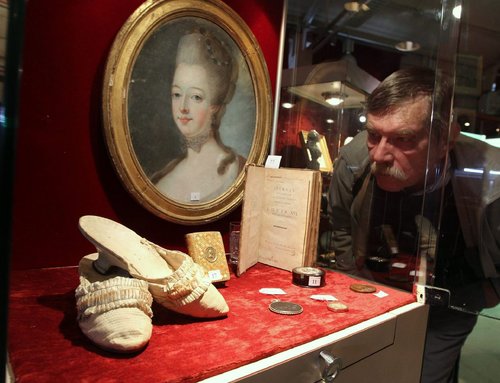 The shoes worn by Marie-Antoinette, the Queen consort of Louis XVI, at national day celebrations on July 14, 1790, were sold at an auction for 43,225 euros.
The pair of mules of Marie Antoinette has been the … "Queen" of a Toulon auction of over 500 souvenirs of the French Revolution. The white silk royal shoes size 36.5 went under the hammer for over $57,000, vastly exceeding the expected sale price of between 3,000 and 5,000 euros. The mules decorated with tricolour pleated ribbons were bought by a stranger over the phone.