ModeWalk.com Attracts $1.8 Million in Series A Financing to Offer the Most Immersive Luxury Shopping Experience Online
Luxury Shopping site ModeWalk.com attracted over $1.8 million in funding led by Merus Capital with additional investments from prominent Silicon Valley angel investors and luxury industry executives. This Series A financing is designed to accelerate development of technology, support merchandising and advance the marketing initiatives of ModeWalk, announced the company.
ModeWalk is a by-city shopping experience that gives members an authentic insider point of view to the best in luxury goods, beginning with Paris. The shopping website curates luxury brands founded by recognized veterans of top fashion houses. Included among them are members of the prestigious Chambre Syndicale de la Haute Couture and winners of several fashion awards.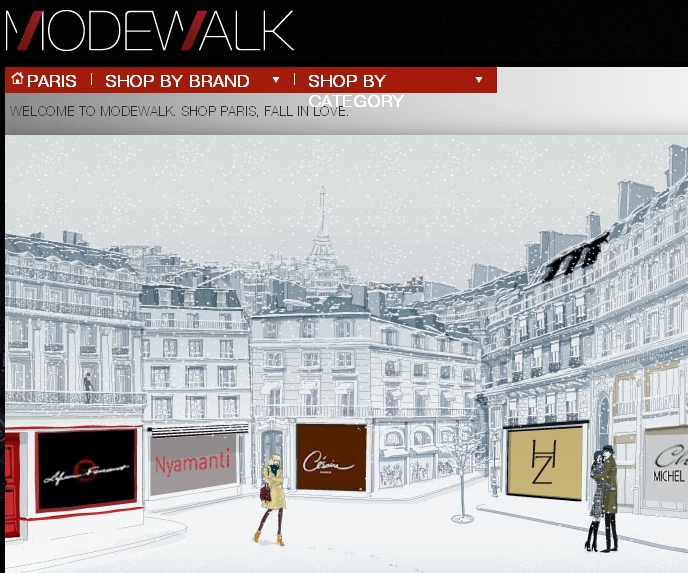 The luxury shopping site offers exclusive pieces, limited editions, and one-of-a-kind bespoke items. Through ModeWalk's unprecedented haute couture offering, members may reserve in-person couture appointments in Paris or can have the process facilitated locally through ModeWalk with the support of partner couturiers throughout the continental United States, and in the near future, in major international cities.
"At ModeWalk, we aim to create a more emotional and engaging way to shop online. Luxury goods have traditionally been sold through intimate interaction that highlights the art and craftsmanship associated with a particular product.
ModeWalk allows luxury brands to directly reach a global audience and yet at the same time, foster a more in-depth relationship with these consumers through the sharing of stories, inspirations and behind-the-scenes views. In addition to increased brand awareness and global distribution, designers also benefit from more attractive economics with ModeWalk. We are thrilled to partner with Merus Capital and luxury industry executives to create a true luxury online shopping experience," adds Beatrice Pang, CEO of ModeWalk.