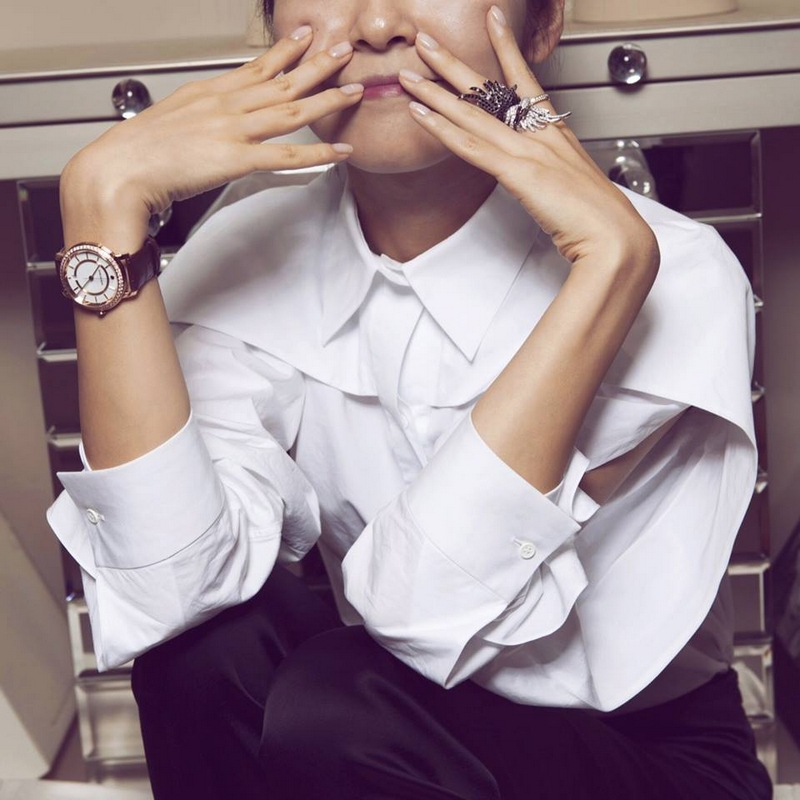 ---
This article titled "Luxury brands are failing in their storytelling" was written by Ana Andjelic, for theguardian.com on Monday 23rd November 2015 12.05 UTC
Venerable Alber Elbaz, until last month the creative director of centennial luxury fashion house Lanvin, recently said in an interview with AnOther that "maybe we are no longer the industry of newness, because that was taken by technology, but we're still an industry of a man and a woman, of a thread and a needle, and of fabric, and a dream."
There are few industries that pride themselves with a dream, imagination, history and heritage like luxury. But why is the category so bad at telling its own stories?
One would think that, once digital media liberated storytelling from the confines of video and print, the luxury industry would rush to seduce customers with its rich tales. Archives would be opened, books would be dusted and dreams unleashed. Luxury brands would finally have the opportunity to weave the fabric of their fables in an interactive, immersive and compelling way, across all customer touchpoints. They would participate in a larger cultural conversation and provide their audiences with references, inspiration and lifestyle ammunition unmatched by any other industry.
This hasn't happened. Instead of a brand spirit speaking the language of modern audience, we got content strategy. Instead of a brand point of view expressed through enduring aesthetics, we got temporary campaigns shot by the latest photographer du jour. Instead of being inspired to tell their own stories, we got influencer marketing programmes.
Content strategy is not your brand story. It cannot replace the ethos and the defining point of view of your brand. Luxury brands were by default created by founders with vision, spirit and passion that attracted their first audiences and made them fall in love. Early luxury houses were arbiters of taste that worked with taste-savvy connoisseurs of culture who came to ateliers for the lush vibe and the stories as much as they did for the goods.
Today's luxury stories pale in comparison to their own past. Often squeezed under the "brand world" links on company websites, given a nod in the company's logo, haphazardly translated into product imagery on brands' social channels or not acknowledged at all in retail boutiques, they feel as irrelevant as the last year's It girl.
There are exceptions. Saint Laurent's Hedi Slimane mastered the art of cultural reference, perfectly echoing Yves' partner Pierre Berge's recent observation in the New York Times that "fashion is so very fragile, you see. Really, what it is is a moment between the past and future, and it has to encapsulate the present." Olivier Rousteing of Balmain entered an Instagram dialogue – a direct, special relationship with his audience – by giving it both daily inspiration and something to talk about. Christopher Bailey rooted Burberry's Britishness into this country's vibrant indie music scene and married it with his mastery of digital culture.
The list is short. Today, greater cultural influence comes from companies who do not belong to traditional luxury. Unburdened with the way that the business is done, they look at storytelling with the fresh eyes of the modern luxury consumer.
Skincare company Aesop roots its brand story in the philosophy of balanced life. "We value all human endeavours undertaken with intellectual rigour, vision and a nod to the whimsical," is Aesop's philosophy, and its stores, website and bi-monthly literary gesture The Fabulist all live and breathe it. "We advocate the use of our formulations as part of a balanced life that includes healthy diet, sensible exercise, a moderate intake of red wine, and a regular dose of stimulating literature." Aesop's products are by-products of a wonderfully human and joyful story that is easy to buy into.
Digital pure-player Farfetch thinks of itself as the world's largest luxury fashion marketplace – for products and cultural ideas alike. Just like any vibrant shopping bazaar, Farfetch's brand rests on cultural diversity, serendipity and surprise. The local tales coming from its community of boutiques are as important as the products by the latest undiscovered designer.
Modern brands succeed because, just like the luxury houses of old, they build their business on the cultural language and direct relationship with their customer. They use their ethos and relevant stories attuned to the zeitgeist to fight off digital commodification.
To successfully compete with these newcomers, luxury brands need to summon the spirit and passion of their founders and turn them into modern culture. Just like old luxury connoisseurs, modern taste-aware audiences consume a strong point of view, convincing beliefs and compelling values. If they fall in love with a luxury item in the process, all the better.
To get weekly news analysis, job alerts and event notifications direct to your inbox, sign up free for Media & Tech Network membership.
All Guardian Media & Tech Network content is editorially independent except for pieces labelled "Brought to you by" – find out more here.
guardian.co.uk © Guardian News & Media Limited 2010
Published via the Guardian News Feed plugin for WordPress.