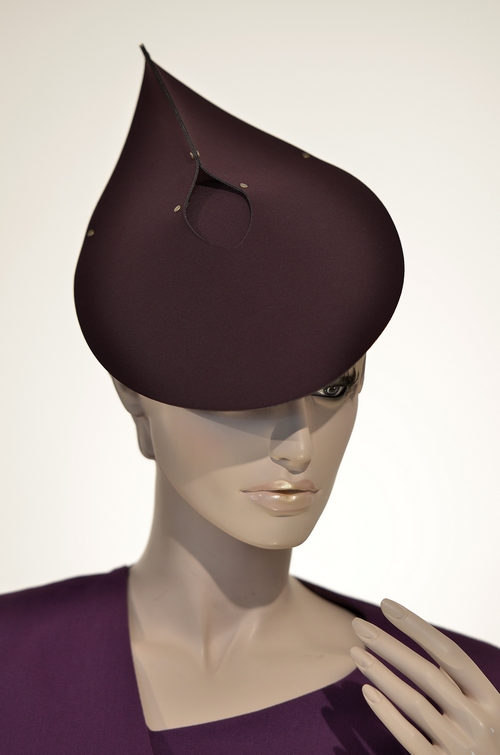 The official London 2012 Victory Ceremonies podiums, ceremonial costumes, make-up and flowers have been revealed. These components will be used across 805 Victory Ceremonies taking place in over 30 London 2012 venues.
Taking place soon after a medal event finishes, the design of the Victory Ceremonies has been created to be an exciting celebration of the achievements of every medal-winning athlete.
The unique design of the royal purple podiums and costumes has been created by students at the Royal College of Art (RCA) in London. The students have worked with London 2012 over the last eight months to create and develop the designs.
When designing the podiums, the team of students – Gaetano Ling, Hong-Yeul Eom, Luc Fusaro, Heegun Koo and Yan Lu – used dynamic lines representing the energy that the Games and athletes represent. 40 podiums will be used across all the Victory Ceremonies and approximately 4,400 medal-winning athletes will stand on them to celebrate their success formally.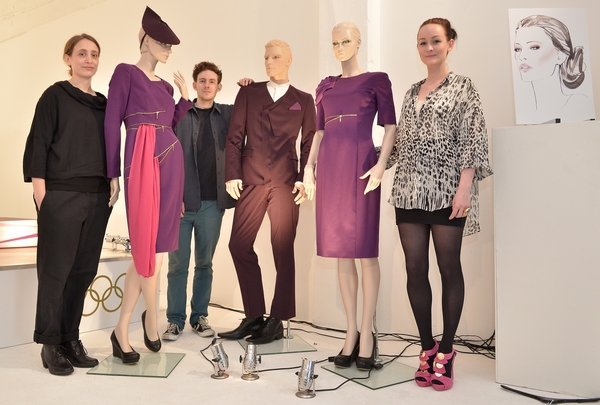 The ceremonial costumes will be worn by Games Maker volunteers in athlete and presenter escort roles and flower and medal bearer roles. The elegant and dynamic designs by students Thomas Crisp and Trine Hav Christensen represent London and its architecture with a modern twist. When designing the costumes the students were inspired by Greek mythology as well as British heritage. A hat will also be worn by the presenter escorts. The inspiration for this design by former student Zara Gorman included the architecture of the London 2012 Olympic and Paralympic Games venues combined with aspects of British tailoring and sportswear.

4,400 floral bouquets will also be presented to athletes along with medals during the Victory Ceremonies. The victory bouquet has been designed by Jane Packer an internationally renowned UK florist. The bouquet represents the vibrancy of the Games and the four sections hold a different variety of the rose, an iconic British flower. Each section is also divided with traditional herbs – mint, rosemary, English lavender and wheat. These ingredients are designed to provide an unusually eclectic fragrant mix. All of the flowers and herbs are 100 per cent British grown.
The make-up which will be worn by all the athlete and presenter escorts and medal and flower bearers has been provided by Max Factor, part of Proctor & Gamble (P&G), Worldwide Olympic Partner. The unique look has been created by Max Factor award-winning make-up artist Caroline Barnes. The purple and gold shades create a simple, modern design as well as a natural and fresh look.