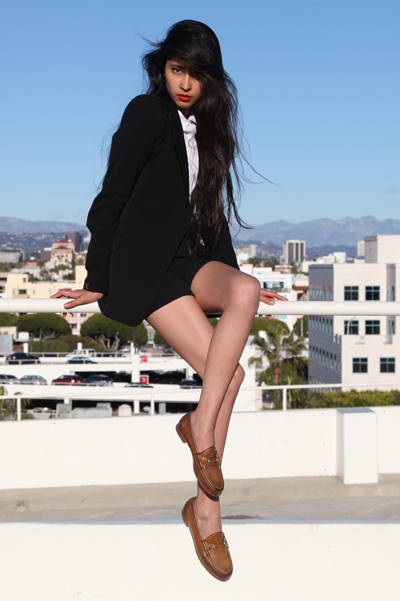 This is the shoe that you may be wearing right now. Summer time and the living is easy, especially when wearing loafers. They give your feet comfort for a whole day's work, for loafing around with friends.
"Light and pliable as it is fashionable and luxurious", says Gucci about its 1953 Horsebit Loafer, celebrating in 2013 six decades of existence. Icons like Fred Astaire, John Wayne, Madonna, Brad Pitt, Jodie Foster, Sofia Loren, and other style-leading celebrities of the time were among the fans of the handcrafted leather loafer with the distinctive piece of equestrian hardware.
They have evolved steadily, but never lost the popularity. From the farms to the world's most fashionable streets and offices, loafers became an item worn on a Sunday afternoon and a business meeting, as well. It's no wonder they are called the most elegant transportation on foot.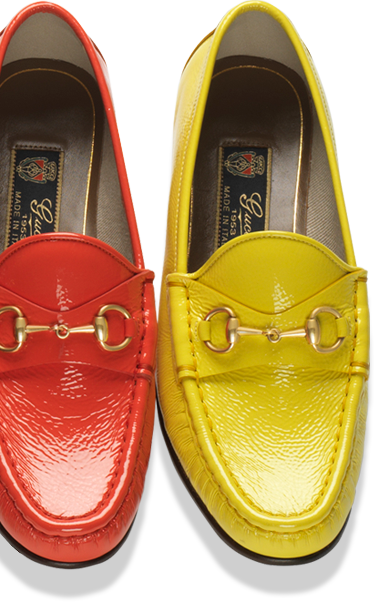 Always young and "happy", the loafer evolved from the slip-on shoes of the Norwegian dairy farmers. The convenience and speed with which they could be worn brought a global success in the 1930's. With the help of the media of that time and travellers, the shoes crossed the ocean. For style purposes, a strap across has been added to the top of the shoe. This stylistic embellishment led to the birth of penny loafers. The opening in the strap was a source of pennies for an emergency phone call home.
If your favourite brand or shoe you are eyeing upon is too expensive, you might want to consider using a coupon code and secure your self some discount, this way you might be able to save yourself some money. To get a fresh point of view on the classic 2013 shoe and to add a little summer to your step, use promotional like Bestylish promotional codes  for a variety of modern loafers in amazing colours and textures.
Jimmy Choo's ponyskin loafers were dressed this year with a tiger print, while Giuseppe Zanotti adorned them with metal horn tassels. Charles Philip opted for velvet & silk tasseled and velvet and wool tartan models. Max Verre pays tribute to the Chinese Year of the Snake with a pair of dragon embroidered velvet loafers with the distinctive "Made in Italy" savoir-faire. They even can get a pompon detail on toe, like on Andrea Pompilio's pompon velvet loafers. Velvet and embroidery is a love story embraced also by Etro. Classic models always rule. Dior Homme, Salvatore Ferragamo and Alexander McQueen are the followers of a versatile and timeless style.