Elegance is an attitude – Longines Partners with Royal Ascot 2013.

Ascot racecourse, one of the leading racecourses in the United Kingdom, hosting 9 of the UK's 32 annual Group 1 races, and Swiss watchmaker Longines, provider of race times at the racecourse since 2007, signed five year official partnership agreement. This year's Royal Ascot, one of the most prestigious and traditional events on the British equestrian racing calendar, will run from Tuesday 18th to Saturday 22nd June.
The Swiss manufacturer will continue to be official timekeeper of the racecoure closely associated with the British Royal Family, but now with enhanced on course presence. This will include a branded chronometer close to the winning post and an elegant clock in the Parade Ring throughout the year, including at Royal Ascot and on QIPCO British Champions Day.
Longines is also 'The Official Watch of Royal Ascot' for the first time and will continue to enjoy several individual race sponsorships. The Longines Sagaro Stakes was won last month by The Queen's filly, Estimate, who is now amongst the favourites for the Gold Cup at the Royal Meeting.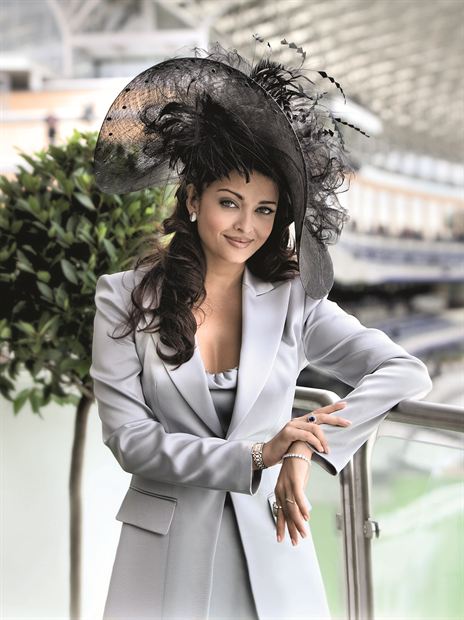 "Ascot is known worldwide as one of the most prestigious and stylish sporting events in the world with over 300 years of rich history behind it. This enhanced partnership with the racecourse is therefore a perfect vehicle for the promotion of the Longines values – namely elegance, tradition and performance – values which we share with the institution of Ascot," commented Walter von Känel, President of Longines.
"Having worked with Longines for several years, it gives me particular pleasure that the relationship has been taken to the next level now, and we are proud to be able to showcase the Longines brand prominently alongside our own through the year, including at Royal Ascot," added Charles Barnett, Chief Executive of Ascot.
Longines has generations of experience as official timekeeper of world championships and as partner of international sports federations. Known for the elegance of its timepieces, Longines is a member of the Swatch Group. With the winged hourglass as its emblem, the brand has outlets in over 130 countries.