A new perspective on modern China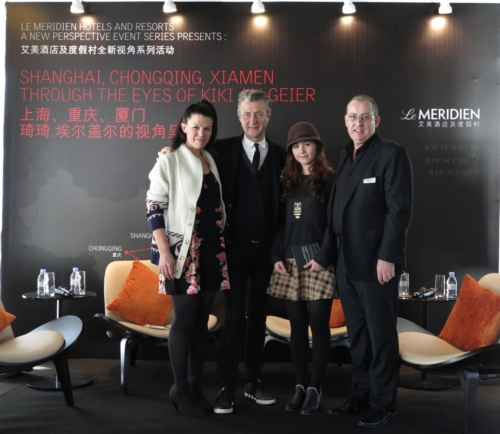 Le Meridien's "A New Perspective" event series have previously explored contemporary Indian art, a photographic study of Bangkok captured by nine photographers from across the Asia Pacific world, and a project by Paris-based Chinese artist An Xiaotong creating Lego artworks inspired by her visits to Le Meridien hotels in Hainan, China, Paris and Istanbul.
Le Meridien Hotels & Resorts continues its imaginative program encompassing interactive art and cultural experiences with "A New Perspective" movie. The hotel commissioned a short film which explores three Chinese cities and the lives of local artists who live there through the eyes of New York-based filmmaker Kiki Allgeier .
Kiki Allgeier , a member of the brand's LM100TM Creative Community of cultural innovators of mixed generations and interdisciplinary artistic fields, is known for her idiosyncratic blend of fiction, documentary and experimental film, which she will demonstrate in this new video for Le Meridien.
Her video montage is a creative exploration of China with local artists Liu Jianhua in Shanghai, Chen Wenbo in Chongqing and Lin Ran in Xiamen.
Kiki hopes that with the guidance of these artists, she will explore "a new perspective on modern China, discovering the hopes and dreams of the young generation and the growing importance of art and creativity in the local culture."
Guided by the Le Meridien's Global Cultural Curator, Jerome Sans , the film underlines Le Meridien's vision to encourage its hotels and resorts to be creative hubs. "Le Meridien is more than simply a place to stay, but also an inspiration, unlocking a world of interactive art and cultural experiences in each unique destination," he explains.
"This project in its entirety will shed new light on the people of contemporary China – showing the rest of the world creative individuals with interesting stories to tell. It continues Le Meridien's vision to break new ground in keeping our guests intimately aware of the local communities at our many destinations," said Arnaud Champenois , Brand Director for W Hotels and Le Meridien – Asia-Pacific.