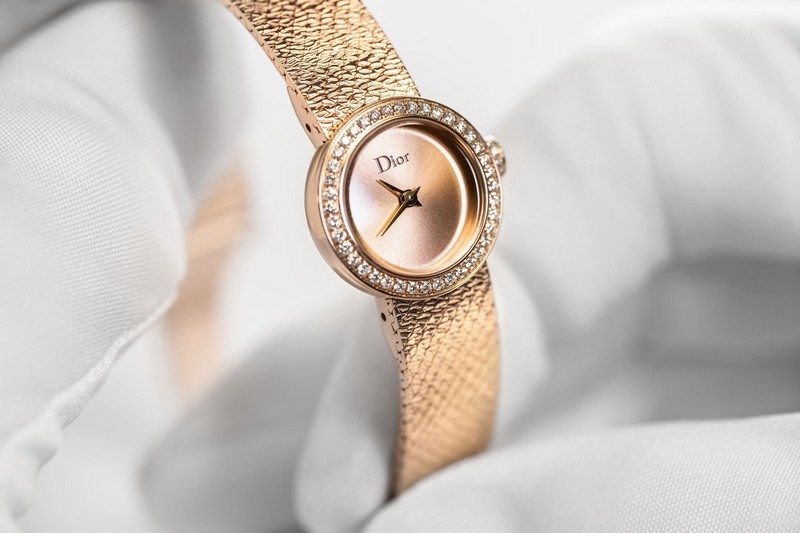 A new watch by Dior makes an elegant and relevant connection between the world of couture and a horological piece. D de Dior Satine constantly reinvents itself, revealing the intricate savoir-faire of the Dior Maison and the ancestral art of passementerie, the artistic decorative trimming such as tassels, braid, and fringing, used on furniture and clothing.
The idea of a watch bracelet with the grace and suppleness of a satin ribbon is a brilliant one. We all have fun in wrapping, twisting and tying a ribbon around our wrist. Dior's Creative mind Victoire de Castellane imagined a bracelet in Milanese mesh made from thousands of gold or steel threads intertwined and interconnected in order to shape a curve and follow a wrist movement.
"I was inspired by satin ribbons. La D de Dior Satine is a metal ribbon around the wrist," explained Victoire de Castellane, the French jewellery designer who lives and works in Paris. Since 1998, Victoire de Castellane has worked as creative director of Christian Dior's fine jewelry division.
The Dior artisan works with a knitting machine that slowly weaves a fabric made of threads that intertwine and twist, seeming almost to slide over each other. From this precious canvas, the artisan cuts out strips that he will then hand polish to refine the details.
The steel bracelet of the timepieces exists in 5 models, brightened with a dial in different shades of mother-of-pearl and a diamond-set bezel, in nineteen or twenty-five millimeter diameters. La D de Dior Satine watch is also available with yellow and rose gold bracelet and a golden sunray-brushed dial encircled by a diamond-set bezel.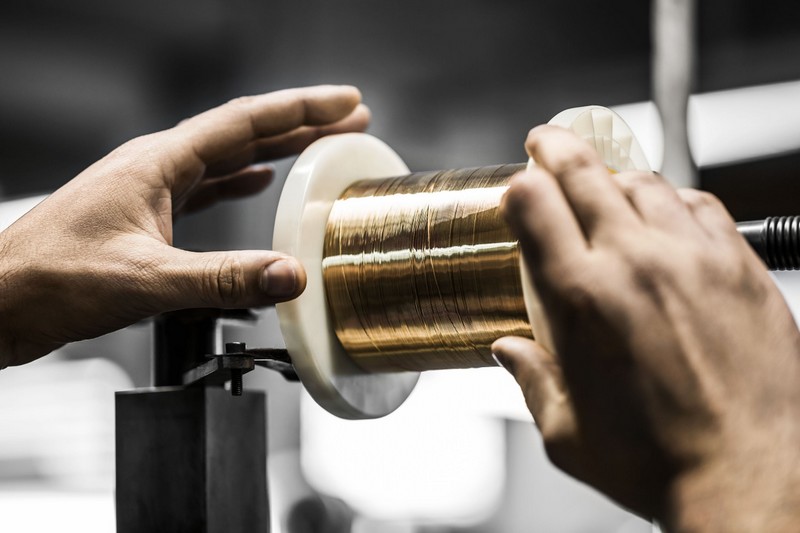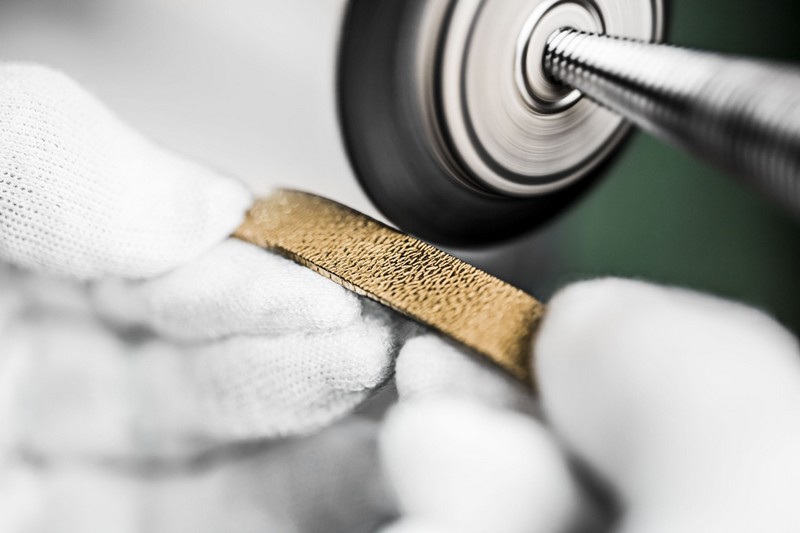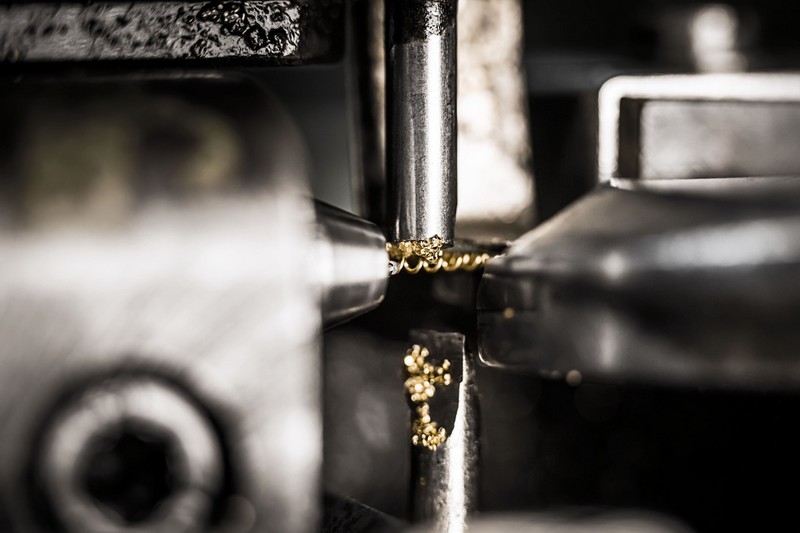 Today, passementerie is used with clothing, such as the gold braid on military dress uniforms, and for decorating couture clothing and wedding gowns. They are also used in furniture trimming and some lampshades, draperies, fringes and tassels.
Victoire de Castellane's personal work has been exhibited in art settings, including a solo show, Fleur d'excès, at Gagosian Gallery in 2011. In January and March 2014 "Animalvegetablemineral" the second personal exhibition of unique object by Victoire de Castellane is presented at Gagosian Gallery Davies Street, London & Gagosian Madison avenue, New York.