Golden year for Klimt on 150th anniversary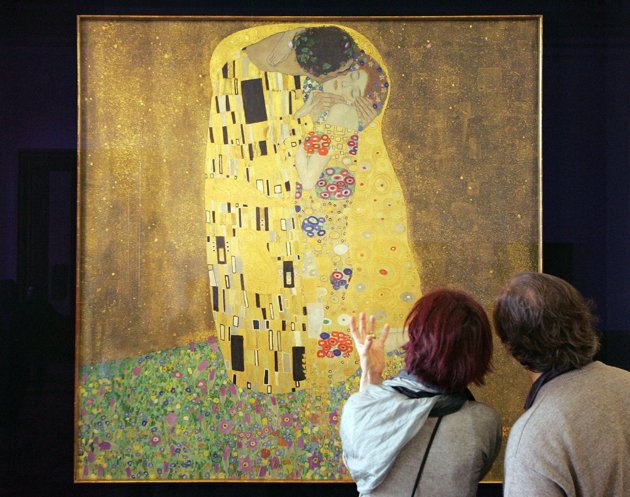 In honour of Klimt' 150th anniversary, Vienna's biggest museums — led by the Belvedere, the Albertina and the Leopold Museum— are proposing no less than nine exhibits during the course of the year, all promising new insights into the artist's life.
To celebrate Klimt's 150th birthday, the Belvedere has planned an extraordinary exhibit, with its entire collection of Klimt paintings going on display from June 15 until January 2013.
A separate exposition on the artist's collaboration with architect Josef Hoffmann, another Secession co-founder, is already running until March 4.
The Albertina will focus on Klimt's drawings, while the Leopold museum is promising "Gustav Klimt – Up Close and Personal," exploring his private life through his letters.
Further exhibits are planned in four more museums including the Wien Museum — the city's history museum — and the KHM, which will also offer special guided tours in the grand stairwell which Klimt worked on with his artists' company.
"More works by Gustav Klimt will be on display in Vienna in 2012 than ever before: from his decoration work in the Burgtheater and the Kunsthistorisches Museum to his largely unknown drawings and world-renowned paintings like 'The Kiss'," announced Vienna's tourism board.
Although Klimt's work adorns the walls and ceilings of prestigious Viennese institutions like the Burgtheater and Kunsthistorisches Museum (Art History Museum, KHM), Klimt is best known for his later "Golden Period" paintings.
One of them, the 1907 "Portrait of Adele Bloch-Bauer I" briefly became the most expensive painting ever sold when it changed hands in the United States in 2006 for 135 million dollars (104 million euros).
His paintings recall a heyday in Viennese cultural life when the capital of the Austro-Hungarian empire bustled with the greatest artists and intellectuals of the day, from Sigmund Freud to Otto Wagner, Egon Schiele and Adolf Loos.
More: news.yahoo.com/entertainment