Luxury carmaker Bentley sales surge in 2011
Bentley sales surged last year on the back of strong performances in China and the United States, the world's two biggest auto markets.Total sales of the German-owned British luxury carmaker soared 37 percent to 7,003 vehicles last year, said Volkswagen's upmarket British-based division in a results statement.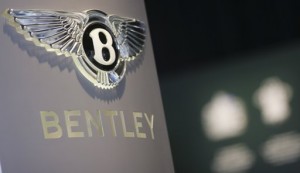 Bentley, which is headquartered in Crewe, northwestern England, said sales rocketed by 69 percent in December alone to 1,059 cars, compared with the same month in 2010.
The United States remained the group's number one market with a total of 2,021 car sales in 2011 — 32 percent higher than in 2010. But demand was also particularly strong in China, where sales almost doubled to a record 1,839 — making it the company's second-largest market.
Sales in continental Europe increased 53 percent to 1,187 vehicles led by strong demand in Germany where sales jumped 88 percent. In domestic market Britain, where the company said conditions were particularly challenging, Bentley sold 1,031 cars in 2011, up five percent.
More: news.yahoo