Katsuya's Ninth Location Opens Its Doors In Dubai. The Internationally Renowned sbe Concept Debuts at Leading Luxury Resort.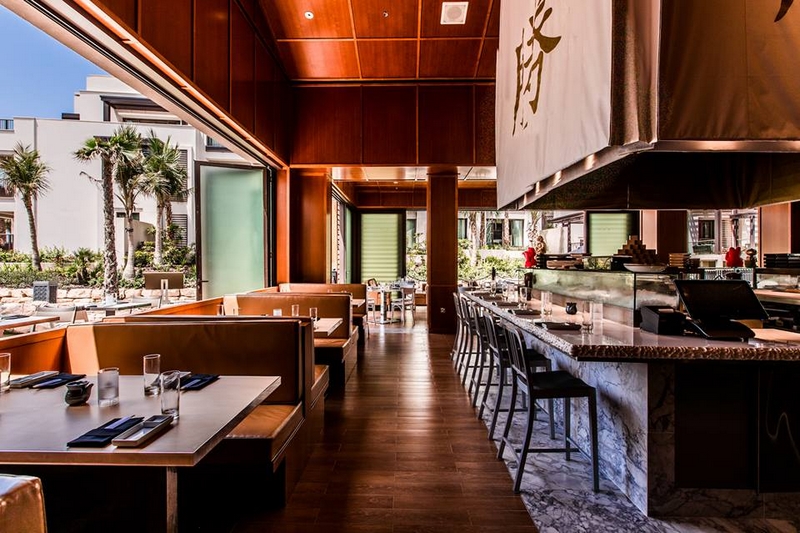 sbe's Katsuya is the dream of Sam Nazarian to pair Master Chef Katsuya Uechi's fresh, modern take on Japanese classics with design icon Philippe Starck's sleek and sultry interiors.
Since Katsuya's inception in 2006, the interiors have remained a modern space. Starck's minimalist yet bold, simple yet graphic design creates a comfortable and sophisticated restaurant with intriguing details, suitable for an array of dining experiences.
The internationally acclaimed restaurant from sbe's Disruptive Restaurant Group unveiled its highly-anticipated Dubai location, housed within the luxurious waterfront resort Jumeirah Al Naseem Hotel, Madinat Jumeirah. Katsuya Dubai is the ninth location in an expanding worldwide portfolio that includes Los Angeles, Las Vegas, South Beach, and Kuwait.
Providing a world-renowned modern take on Japanese classics, as envisioned by Master Chef Katsuya Uechi, and widely regarded for its sleek design from visionary Philippe Starck, Katsuya delivers an original experience, exemplifying and adding to Dubai's vibrant and unrivaled dining scene. With four master kitchens, including the Sushi Kitchen, the Hot Kitchen, the Robata Grill, and the Liquid Kitchen, Katsuya is a culinary journey through
the senses of sight, sound, smell, and taste. You can enjoy specialty and traditional sushi rolls, sashimi platters, robata grills, omakase and prix fixe menus.
Katsuya Dubai features a large, family-style dining area with polished white tables and warm inviting couches, while the walls are adorned with oversized backlit photographs of colorful, futuristic Samurai helmets, bringing a touch of artistic glamour. Guests can enjoy both indoor seating, including the sushi bar, and outdoor seating, which is adjacent to the one-of-a-kind Turtle Lagoon.
This is the ninth Katsuya location to open globally with 13 more in the pipeline by 2020 – over half of which will be opened in the Middle East.
Chef Uechi's signature dishes include Crispy Rice with Spicy Tuna; Baked Crab Hand Rolls; Edamame Hummus; Yellowtail Sashimi with Jalapeno; Spicy Albacore Sashimi with Crispy Onion; Creamy Rock Shrimp; Miso-Marinated Black Cod; Salmon Lemon Roll; Braised Short Rib; Wagyu Filet with Foie Gras, and Lobster Dynamite. Designed to be paired with food, Katsuya offers a handcrafted cocktail program and extensive sake menu choices.