Mademoiselle Privé at London's Saatchi Gallery – an immersion into the origins of Chanel's creations.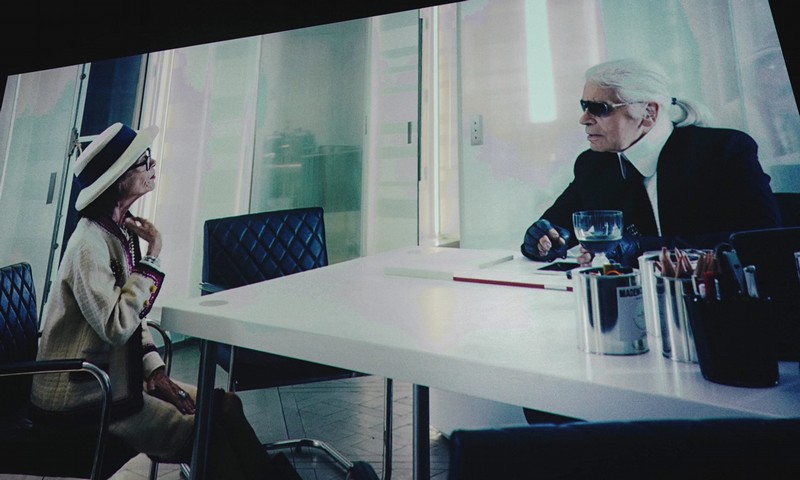 A new exhibition aims to capture the charismatic personality and irreverent spirit of Mademoiselle Chanel and Karl Lagerfeld.
From October 13 through November 1, Karl Lagerfeld and CHANEL present an enchanted journey through the Chanel's creativity. The "Mademoiselle Privé" exhibition opened at London's Saatchi Gallery will highlight the Haute Couture, the re-editions of the High Jewellery "Bijoux de Diamants" collection created in 1932 and CHANEL N°5 perfume.
Installed on all three floors of the Gallery, the exhibition brings to mind, says Saatchi Gallery, "the House's essential elements: audacity, freedom and innovation whether it is the history of Gabrielle Chanel's inspirations or Karl Lagerfeld's inimitable take on CHANEL's codes, symbols and icons." A corresponding app allows visitors to witness a total inside look to the history of the luxury Maison.
"We felt we wanted, and needed, to say something about what goes on behind the scenes; about creativity," commented Chanel CEO Bruno Pavlovsky. "When you see Chanel, you see Mademoiselle, you see her apartment, you see the magnificent shows, but you don't see much about what's happening behind the scenes. We felt it was a good time for the brand to give away some secrets."
Watch the film of the Mademoiselle Privé exhibition opening at the Saatchi Gallery, London (above).