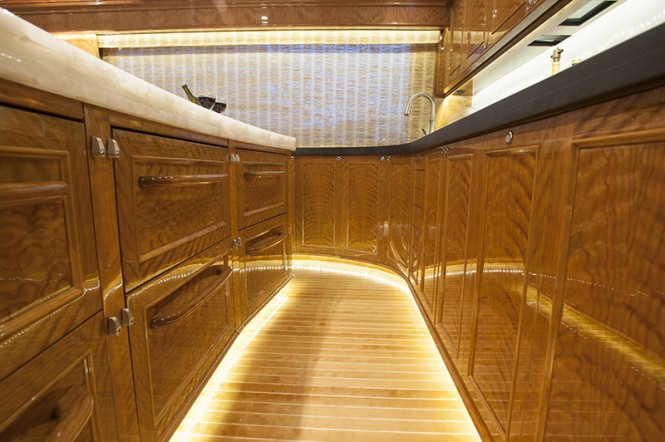 Jarrett Bay Boatworks, a premier builder of custom sport fishing boats, has won the Veneer Tech Craftsman's Challenge cabinetry crown for the interior of the 77ft BLANK CHECK yacht.  Veneer Tech Craftsman's Challenge showcases top caliber veneer expertise in furniture, cabinetry, and millwork.
"Just like our boats, wood veneer's seamless rich look is timeless and helps our boats to hold their value. The added bonus of repairability, given the rough course some of our vessels can take, allow our craftsmen to ensure our boats maintain their distinguished style for the generations that may come to use them." Veneer Technologies is one of the woodworking industry's largest manufacturers of high quality face veneer, sheet veneer and edgebanding, sourcing wood species worldwide. Ramsey continued, "To receive this international recognition, and from outside of the marine industry, is something our family of craftsmen and boat owners should surely be proud of."
"Technique is important, as is the originality of the work piece. Really, we look for functional design that is unusual and bends the boundaries, expressing something that hasn't been done before," said judge Thomas Tuck.
"The entries represent the very best of our industry, from the students to the time tested pros," added Publisher of CabinetMaker+FDM Tim Fixmer.
The grand prize in the 2013 Veneer Tech Craftsman's Challenge goes to Craig Thibodeau, CT Fine Furniture, for his art deco table with pau ferro veneer exterior, quilted maple veneer top bordered with Gabon ebony inlay, and 15 different types of veneer for the trompe l'oeil interior.
"We began with Pau Ferro veneer for the exterior layed up in a waterfall pattern flowing down the table sides and bookmatched around the entire table," said Thibodeau of the furniture piece. "To add interest to the top of the table we added a book-matched panel of quilted maple veneer bordered with Gabon ebony inlay. The use of straight grained Pau Ferro veneer made hiding the primary secret door a bit easier as the dark grain lines hide the door seam."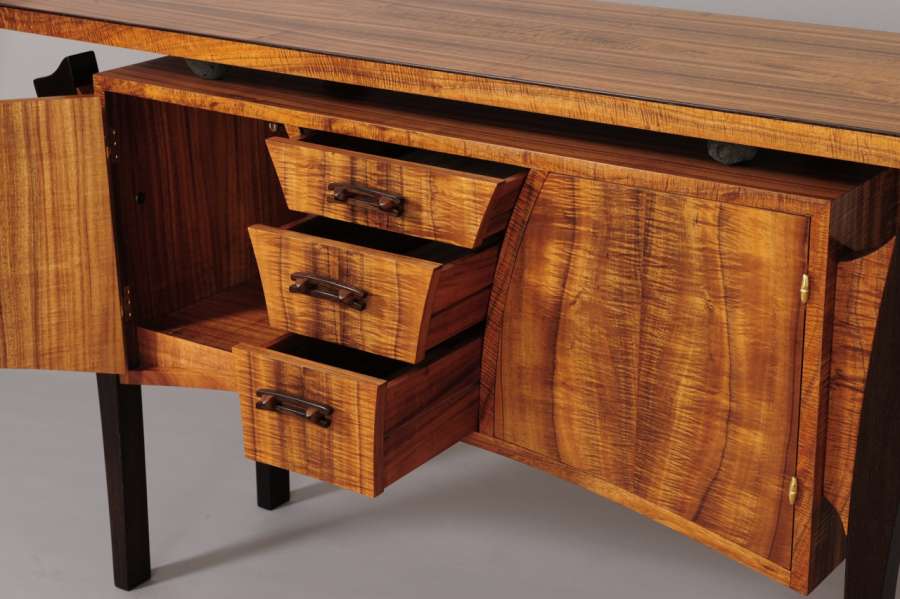 Grand Prize & Category Winners – 2013 Craftsman's Challenge:
Grand Prize
Craig Thibodeau / CT Fine Furniture
Art Deco Table with Trompe L'oeil Interior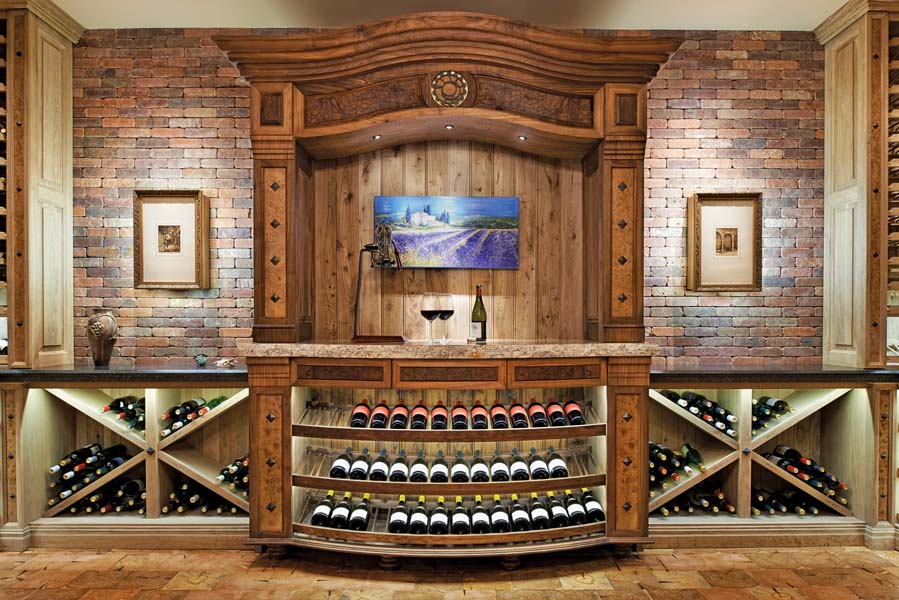 Architectural Woodworking Category Winner:
Darryl Hogeback / Savante Wine cellars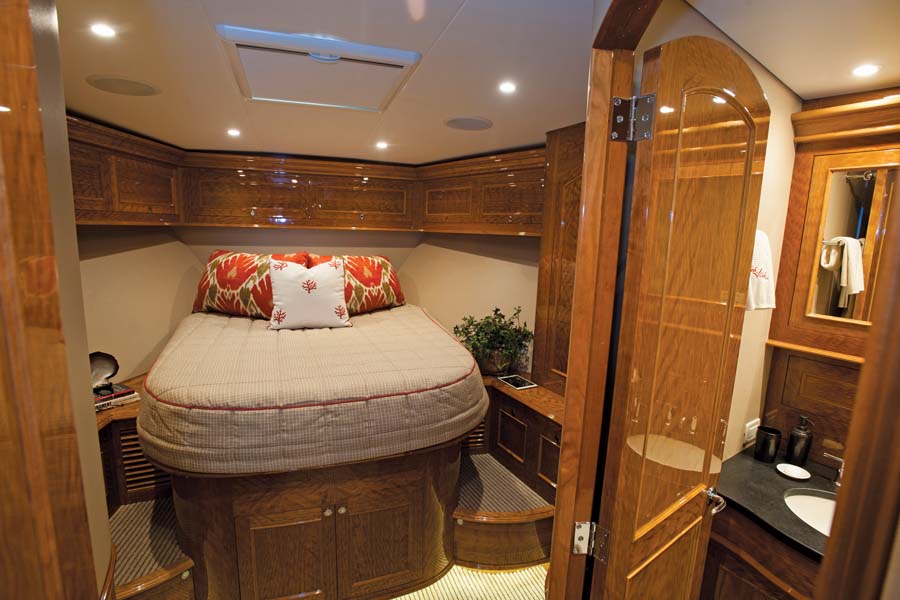 Cabinetry Category Winner:
Jarrett Bay Boatworks
Custom 77′ Blank Check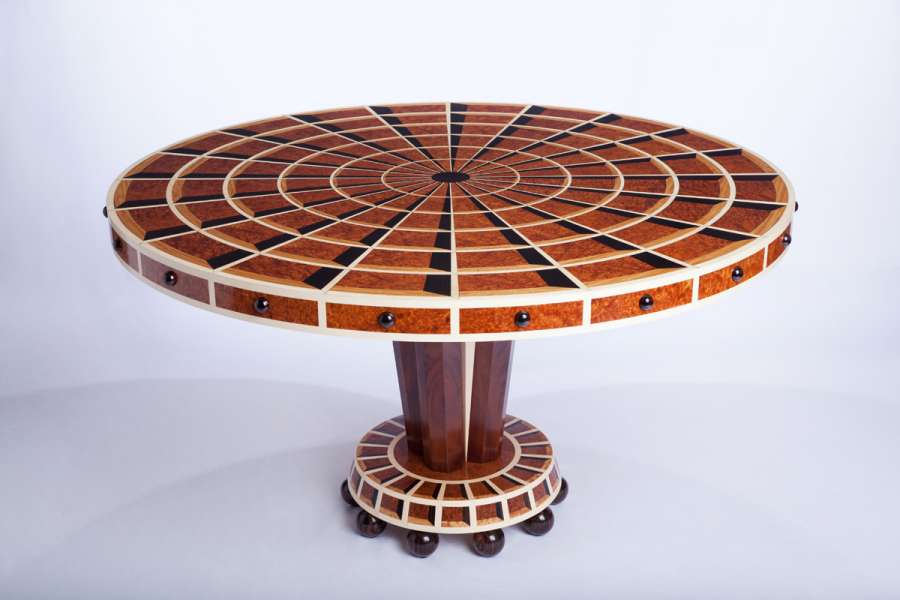 Furniture Category Winner:
Michael P. McDunn / Studio of Michael P. McDunn, Inc.
Illusion Series No. 3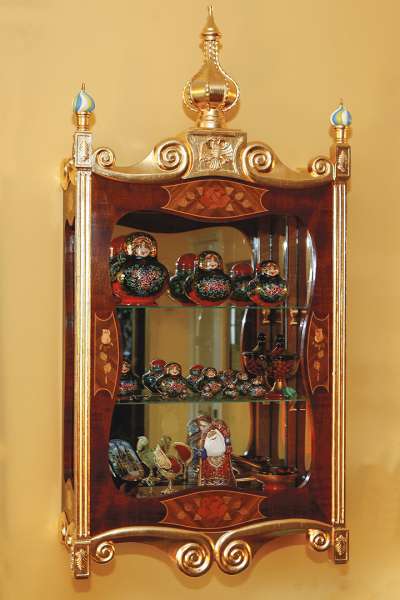 Specialty Items Category Winner:
Colin Smith
Memories of Russia.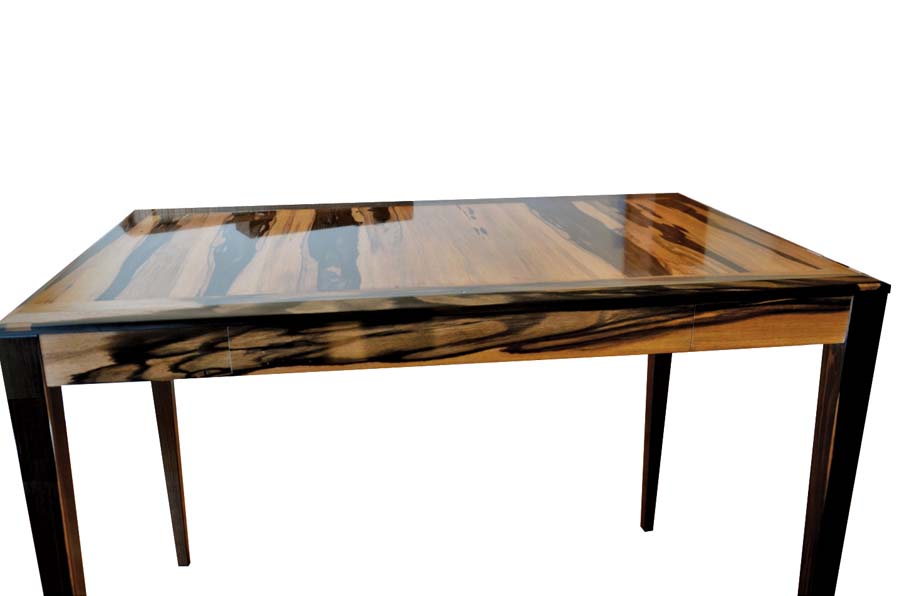 Student Design Category Winner:
Matthew Stoltz / College of the Redwoods Fine Furniture Program
Widowink.