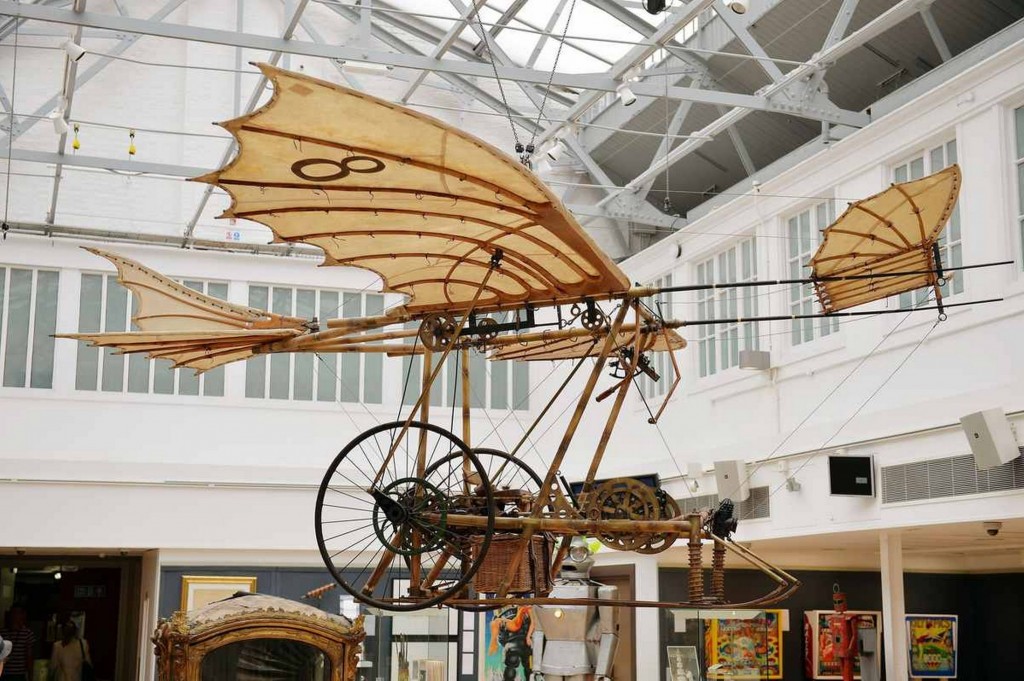 With a host of eclectic and fascinating items, Christie's Out of the Ordinary sale on 5 September 2013 ,promises to be a sale full of surprises that will excite the imagination.
Spanning all eras from the prehistoric natural world to the surreal realm of science fiction, the intriguing items are sure to prove popular with visitors to buzzing central London. Comprising over 150 lots ranging from around £1,000 to £200,000, this exhibition and auction will offer inspiration to those with a range of interests and will appeal to new and established collectors.
"Out of the Ordinary is a tightly curated one-off sale offering a unique opportunity to acquire something a little different from Christie's South Kensington. Each lot has been selected as either visually striking or with an intriguing story to tell, and many have never before been seen at auction. I cannot wait to welcome the public to the extended exhibition in August and to witness their reaction to the juxtaposition of such diverse lots as a Triceratops skull with a Rolls Royce turbine fan," commented Charlotte Young, Head of Sale.
Highlights of the exhibition and auction include a 'flying machine' known as the 'Waxflatter' Ornithopter from Steven Spielberg's 1980s film production 'The Young Sherlock Holmes' . Estimated to fetch £50,000 – 80,000, the ornithopter was made to be operational, flapping its wings through pedal power.
Cygan, a giant robot made in 1957 and a veritable celebrity of the 1950s and 60s is another of the astonishing items in the sale. The eight-foot giant is a monumental relic of the atomic age (estimate: £8,000 – 12,000).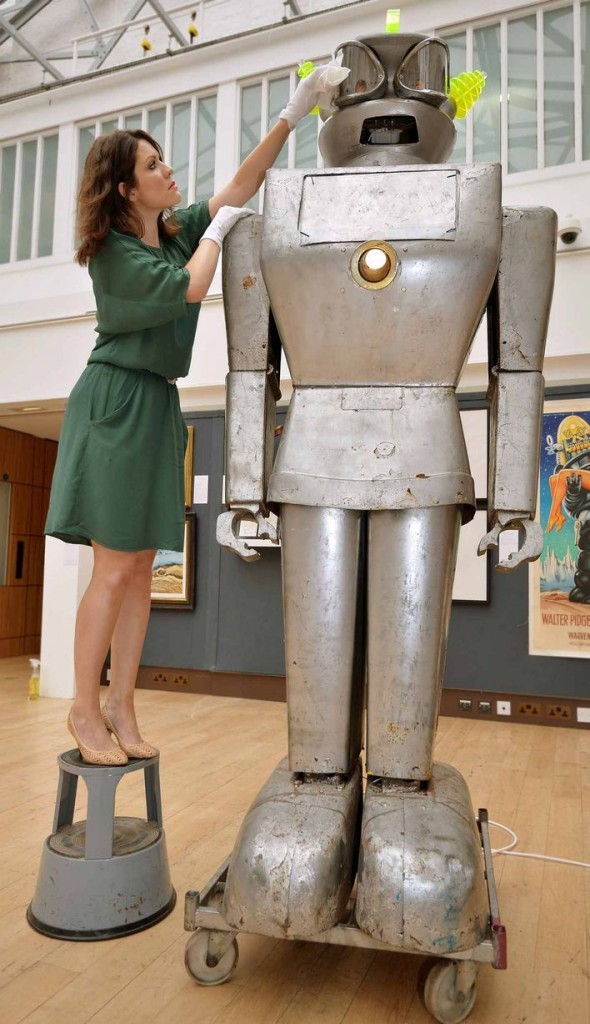 A menagerie of animals will roam the auction rooms with every kind of beast from a triceratops to a giant rocking horse the size of a two-storey house (estimate: £25,000 – 40,000). The Triceratops skull excavated from private land in the U.S. is estimated to fetch £150,000 – £250,000 (illustrated left). With its three-horned head, the triceratops is one of the most famous species of dinosaur and is one of the most easily recognised.
Other extraordinary creatures include a wood and hide model of a saddler's horse, a large illuminated pierced brass sculpture of a rhino, (estimate: £8,000 – 10,000) and a rare North Italian Taxidermy Ostrich, dated 1785 (estimate: £8,000 – 12,000).