Karma Automotive's Artist Series: OC Artist James Verbicky Unveils Karma Revero Art Car.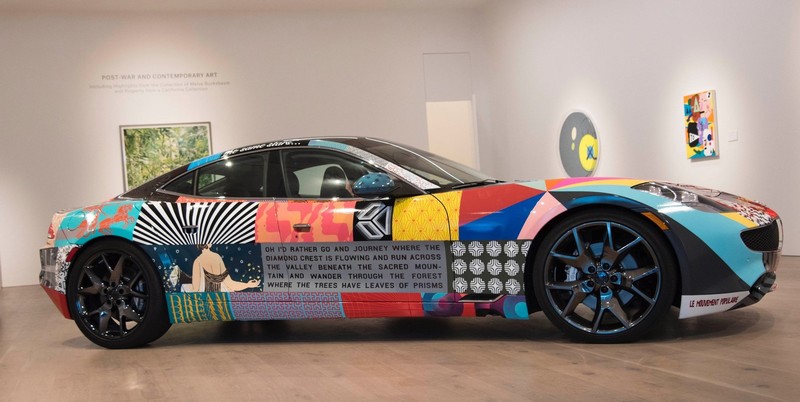 Karma Automotive is always saying it is committed to build cars that move people emotionally and physically. This one-of-a-kind Karma Revero signed by Laguna Beach-based artist James Verbicky was unveiled at an art show in Los Angeles and follows into the footsteps of BMW art car project. The collaboration, the second in Karma Automotive's Artist Series, represents a vehicle art piece that is modern yet timeless.
For his work on the Karma Revero, the luxury electric plug-in hybrid vehicle, Verbicky used hand-painting and stencil techniques to apply meticulous layers of color and follow the sensuous lines of the car's body. Verbicky's color fields, evocative language, and symbolic imagery was used to accentuate and emphasize the soul of the Karma Revero.
Karma builds cars that are as beautiful as they are technologically advanced; providing the ultra-luxury buyer with an exciting new choice that offers exclusivity, touring performance, a stunning cabin and head-turning design. Karma is methodically building a luxury car company capable of delivering the advanced technology, premium materials and performance today's luxury buyer demands.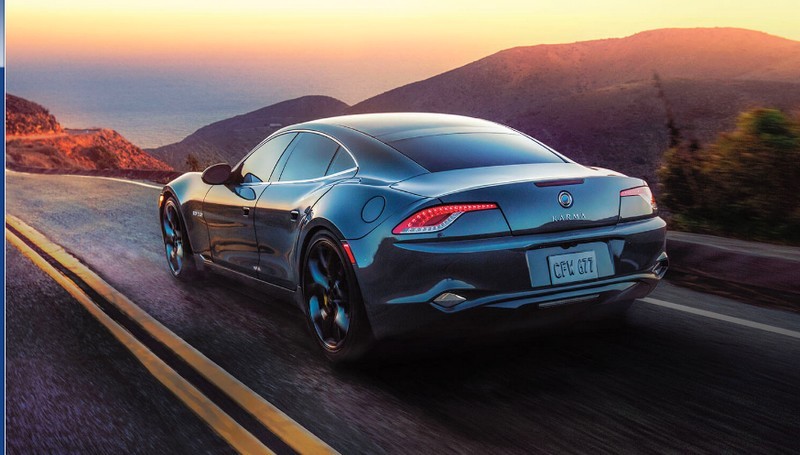 According to Jim Taylor, Karma Automotive Chief Revenue Officer, the artist has pulled imagery that reflects his unique perspective on the world, along with the individual freedom each Karma owner feels when they get behind the wheel of this incredible machine."
"The Revero is about feel, not numbers. No knowledge of its 0-60 time will help you define its allure. We can and will quote impressive vehicle technical specs. But we would rather state our performance story differently: we have enough. To move you. In every way," says the manufacturer of the this luxury performance car with the spirit of a GT.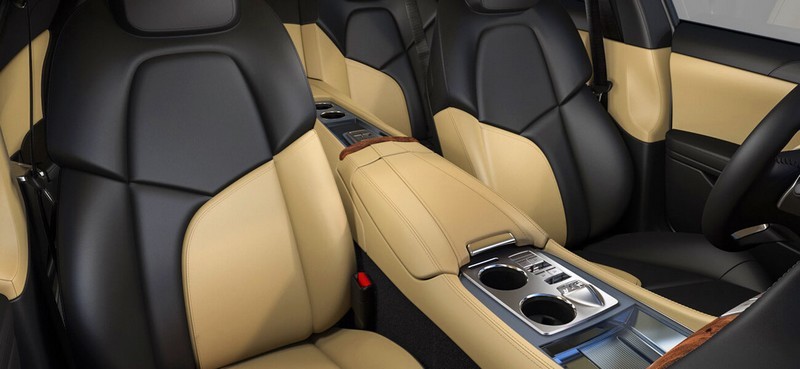 images: karma automotive