The all-new #FPACE takes pride of place at the Frankfurt Motor Show.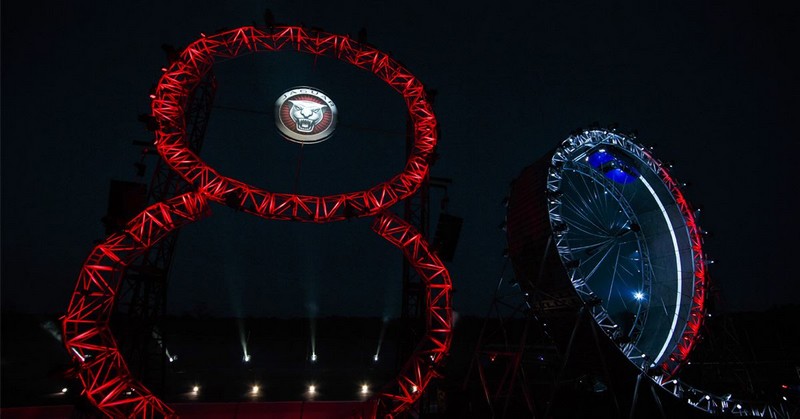 Jaguar's first family sports car has defied gravity by performing a record-breaking 360 degree loop, ahead of its
global motor show debut in Frankfurt.
The all-new Jaguar F-PACE, described by the manufacturer as "the world's most practical sports car", was driven by expert British stunt driver Terry Grant. The F-PACE sped through the specially built structure, using its sports car derived technology.
Pro Driver Terry Grant undertook two months of intense physical and dietary training to ensure his body was prepared for the 6.5 G-Force, which is greater than the forces experienced by space shuttle pilots.
Months of planning went in to ensuring that both car and driver could complete this never before done challenge.
"The Jaguar F-PACE is an SUV with the soul of a sports car. When we created this car we thought differently; we took a Jaguar sports car and made it family friendly. The F-PACE exudes performance yet you can fit five people and all their belongings in it. This is a car for people who love driving, who love design and who love technology – this is the ultimate practical sports car," commented Ian Callum, Director of Design for Jaguar.
"Driving the world's largest loop tonight was a very proud moment in my career. The F-PACE's supreme performance credentials and rigid lightweight structure gave me complete confidence that I had the strength and driving agility needed. I am delighted to bring the Guinness World Record back to the UK and help Jaguar run rings around their competitors ahead of the motor show tomorrow," said Terry Grant.
To celebrate the launch of the all-new F-PACE, a special model called the First Edition will be available in strictly limited numbers and in the first year of production only. Powered exclusively by the 380PS supercharged V6 petrol and 300PS V6 diesel engines, the First Edition is distinguished by two unique metallic paint colours – Caesium Blue and Halcyon Gold.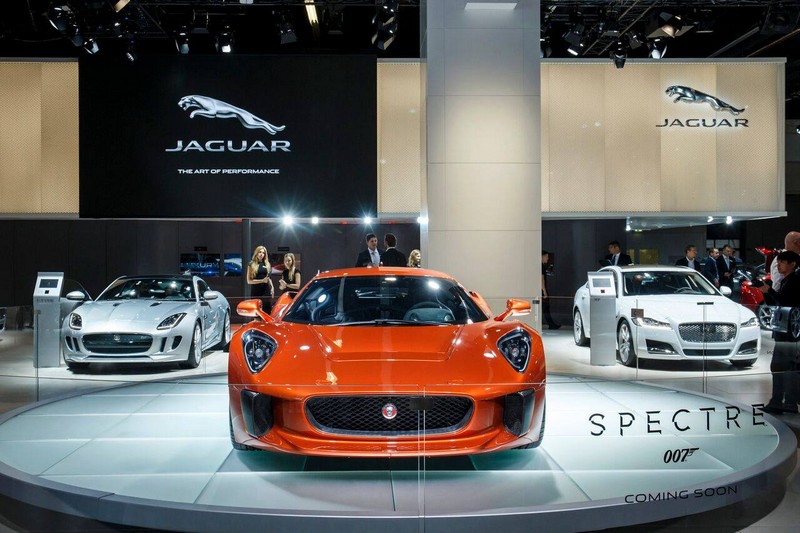 Shared DNA with the entire Jaguar range, the C-X75 from SPECTRE also took pride of place at the Frankfurt Motor Show.