This is not a timepiece. This is a Reverso.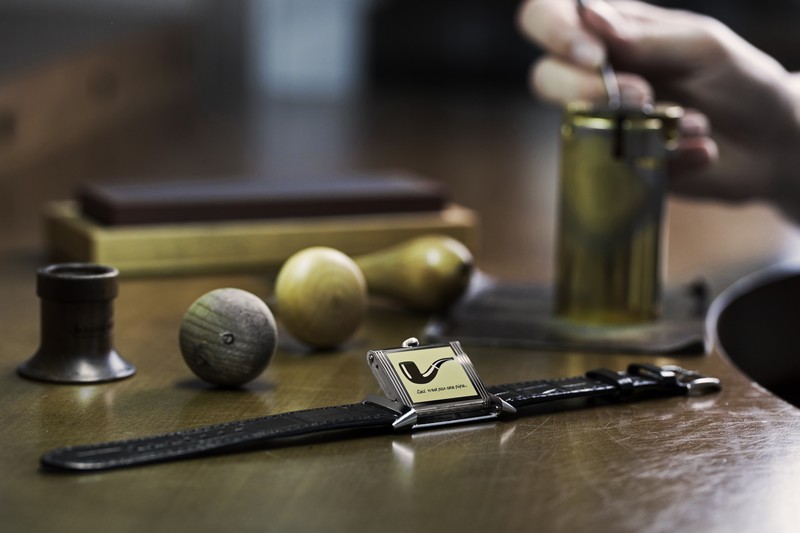 Swiss high-end watch manufacture Jaeger-LeCoultre has repeatedly devoted its many crafts to paying homage to artists on its iconic Reverso timepiece, one of the rare watches perfectly suited to showcasing a reproduction of a work of art on the dial or case-back. To celebrate Reverso's 85th anniversary year, Jaeger-LeCoultre and Maison De Greef, the oldest jeweller and watchmaker in Belgium, unveiled the Reverso in tribute to Belgian surrealist artist René Magritte, featuring a lacquered engraving of one of his most famous paintings The Treachery of Images on its case-back. In it the artist depicted a pipe under which he wrote the sentence 'Ceci n'est pas une pipe' (This is not a pipe). 2017 will mark the 50th anniversary of the death of the world-famous Belgian master.
The great work of this Belgian surrealistic painter will be honoured in three different series of watches, each with its own distinctive characteristics. The first series of Reverso special editions is adorned with Magritte's The Treachery of Images. The painting of Magritte appears like a hidden treasure on the 'other' side, revealed when the case-back of the watch is swivelled around to the front. The original canvas was painted in 1929 during one of the artist's most creative periods in Paris and is currently on display at the Los Angeles County Museum of Art. This unique homage to René Magritte is realised in close collaboration with Charly Herscovici and the Magritte Foundation.
For this first series, Jaeger-LeCoultre and De Greef are introducing a white gold watch in a 5-piece edition, and a steel model in a 15-piece edition. Both feature references to the original Reverso presented in 1931. The white gold timepiece is the Grande Reverso Ultra Thin 1931 with a silver-toned dial displaying hours, minutes and small seconds; while the steel model is the Grande Reverso Ultra Thin Tribute to 1931 with a black dial showing the hours and minutes.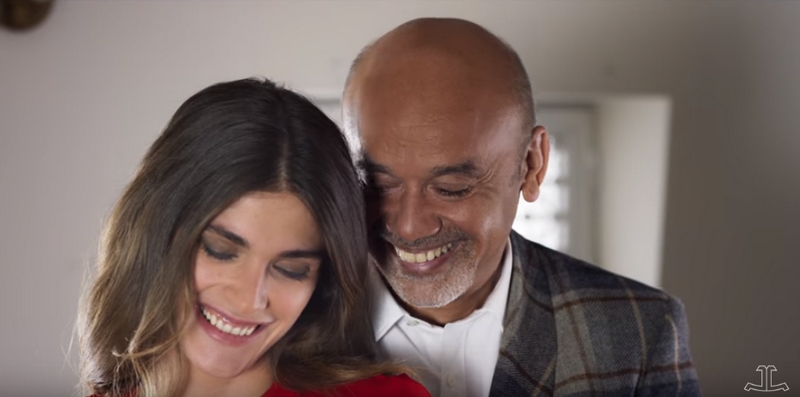 This year, Le Sentier-based watchmaker collaborated also with Christian Louboutin for a couture-inspired Reverso.
"I understood that the Reverso's iconic Art Deco lines and very specific format could be customized and changed, but never improved. The exciting part is not about enhancing the Reverso, but instead offering a different perception of it," said Christian Louboutin.