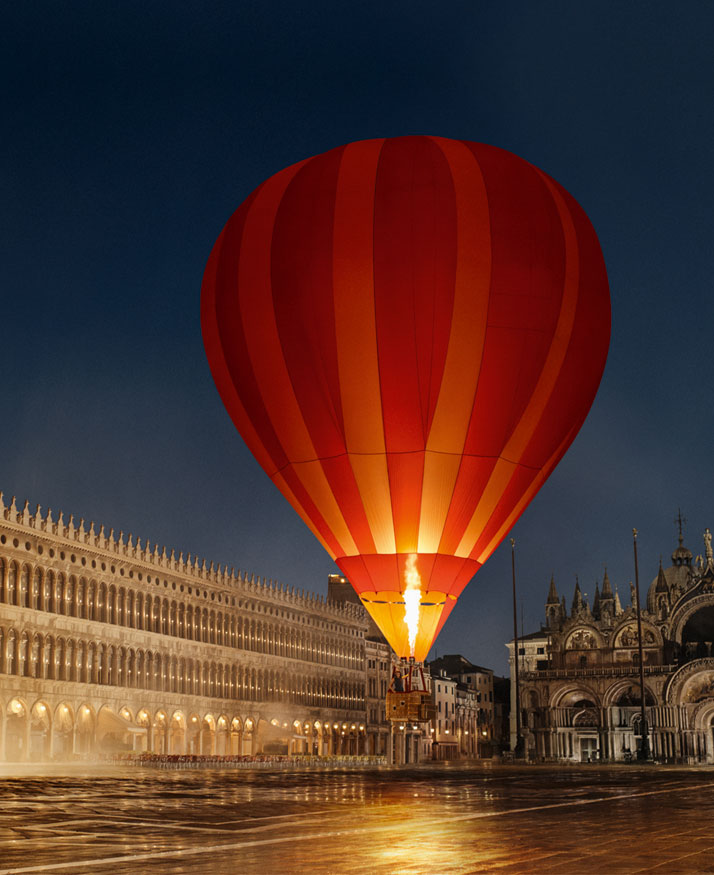 The next chapter of Louis Vuitton's L'Invitation au Voyage has arrived. After Paris, Louis Vuitton landed in Venice for the second video chapert of the film series "L'Invitation au Voyage". In the heart of a palazzo, the beauty of the City of the Doges serves as the backdrop for an extravagant Venetian soirée.
Icon Arizona Muse, the Louis Vuitton Woman, and flamboyant David Bowie, who offers a rendition of "I'd Rather Be High" from his latest album The Next Day, replete with harpsichord accompaniment. The audacious adventure was directed by Romain Gavras.
The film begins with Arisona Muse's spectacular balloon landing in Venice's Piazza San Marco and Muse finding her way to the palazzo where she will find a Renaissance-era masked ball with David Bowie playing "I'd Rather Be High" at the harpsichord. The night continues with a series of surprising encounters across Venice.