G-Force Yachts presents the X-Treme 26.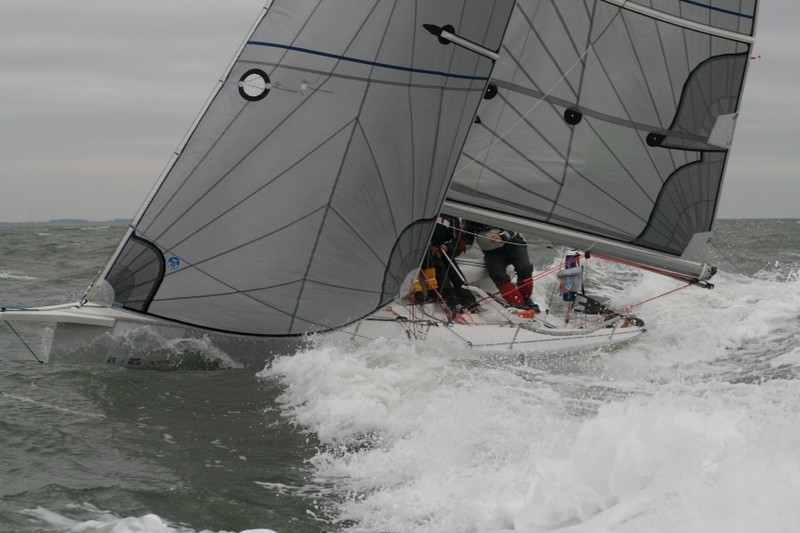 G-Force Yachts announced the launch of the new Xtreme 26, a multifaceted sports boat that can race in many formats: One Design, handicap systems (ORC, IRC, PHRF…), match racing and… virtually. Following in the footsteps of the X-Treme 37, the Xtreme 26 is a high performance sports boat "built for the win".
Fitted with a square top main sail in Pentex Mylar and a furled jib, the Xtreme 26 is be a serious contender for the highest step of the podiums. Already unique amongst her peers, the Xtreme 26 can also be fitted with a device that will track its performance and true wind data in real time without requiring instrument calibration. After sailing, the data will be available to view on a dedicated website and on IOS devices (Android platform available in Q3) letting sailors re-live their navigations with cartography and detailed information.
Furthermore, this device will allow every equipped Xtreme 26 to sail virtually against other X-Treme 26s no matter where the boats are located in the world and the weather conditions encountered, bringing together a real Xtreme 26 community.
The boats will race One Design and the winning boat will be the one sailing the closest to the polar charts. The first five Xtreme 26 being built will all be fitted with this device before being transported to their home ports in the United States, in Saint Lucia in the Caribbean, in the United Kingdom and in France. And at least four Xtreme 26 will participate in the next edition of the Heineken Regatta in March 2017.