In January 1989, Infiniti was pulling the covers off its very first vehicle, the groundbreaking Infiniti Q45 performance luxury sedan, at the 1989 North American International Auto Show.
The press conference held at the show created a tremendous stir. Not only was a Japanese manufacturer bold enough to hold its announcement in the heart of the American domestic car industry, it was signaling its intent to challenge the traditional European luxury brands with a flagship sedan capable of going head-to-head in terms of performance and engineering. Even more notable, Infiniti executives announced that the Q45 would do it on its own terms.
"The Infiniti Q45 presented the development team with a difficult challenge: how to create a truly original Japanese luxury car, an automobile with an international identity and presence," explained Takashi Oki, principal product design of the Q45, at the time.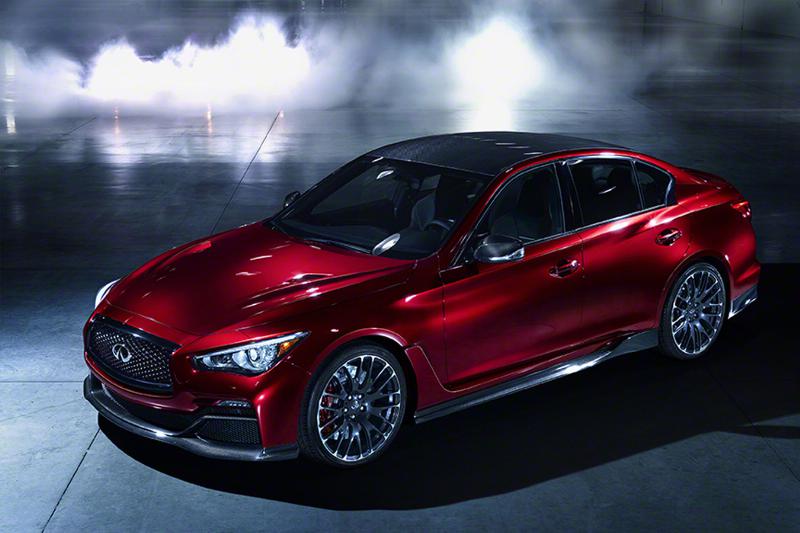 And in 2014, 25 years after its initial appearance, Infiniti is back in the spotlight at the North American International Auto Show with another advanced premium sports sedan, a Formula One-inspired concept car called the "Q50 Eau Rouge." The concept car represents Infiniti's design vision of a high performance variant of the new Q50. It is named after the world-famous corner at the Formula One track in Spa- Francorchamps, a corner which requires extraordinary strength, courage and commitment, and that has seen some of the most incredible driving feats in Formula One history.
For Infiniti, the Q50 Eau Rouge concept blends road car technology and a thoroughbred motorsport vision – with aerodynamic styling treatments and design elements influenced by Infiniti's partnership with Formula One world championship-winning team Infiniti Red Bull Racing. Speaking of both Infiniti's past and future, Vice President, Infiniti Americas Michael Bartsch said: "Performance is a key pillar of Infiniti's DNA, and the Q50 Eau Rouge expresses a deepened design interpretation of that. We can't wait to see what the next 25 years bring."