The geometric symmetry of snowflakes, frozen waterfalls, wildlife with frost-covered fur, snowy rooftops… A High Jewelry collection of diamonds, pearls and precious stones sparkling in the wintertime. Hiver Imperial is Boucheron's winter wonderland.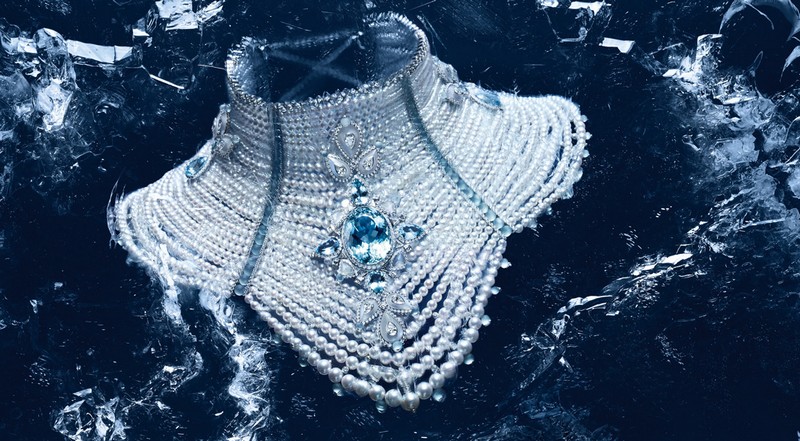 Boucheron introduces Hiver Imperial, a new collection of High Jewelry inspired by the aura of the Far East's vast stretches of snow covered land.
When Boucheron opened a shop in Moscow in 1897, it was the first French jeweler in the city. Its history is therefore closely tied to Imperial Russia, its Slavic heritage and endless expanses. Boucheron brings three main themes from these regions: Nature, Couture and Architecture.

FEMMES BOREALES
FEMMES BOREALES honors the strength and beauty of women in wintry climates, contemporary empresses and queens wrapped in pearls and precious stones.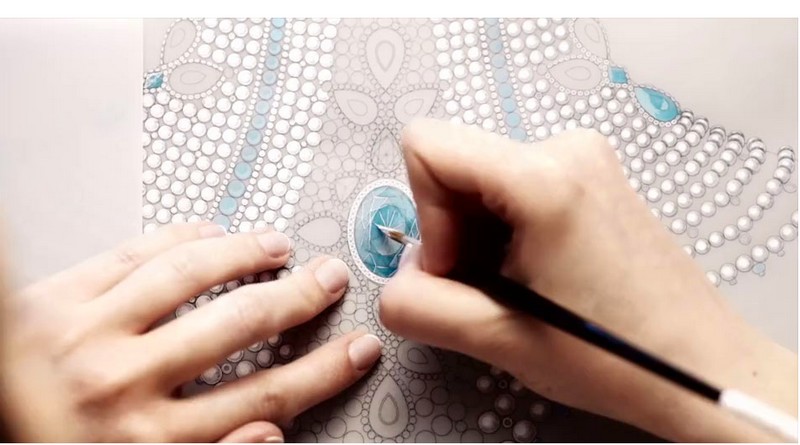 LUMIERE DE NUIT
LUMIERE DE NUIT depicts the ideal esthetic of the North's stunningly unique brilliant white polar landscape. Boucheron finds the mysterious side of nature in the polar night. Untamed, majestic, powerful – it is no match for humans. The Lumiere de Nuit chapter captures this force in a huge snowflake, cascading spinels and a pack of Animaux des Neiges (Snow Animals).
FLOCON IMPERIAL – the necklace in the tradition of the multiwear.
Necklace set with a 5,20 ct E VVS1 cushion diamond and rock crystal, paved with diamonds, on white gold.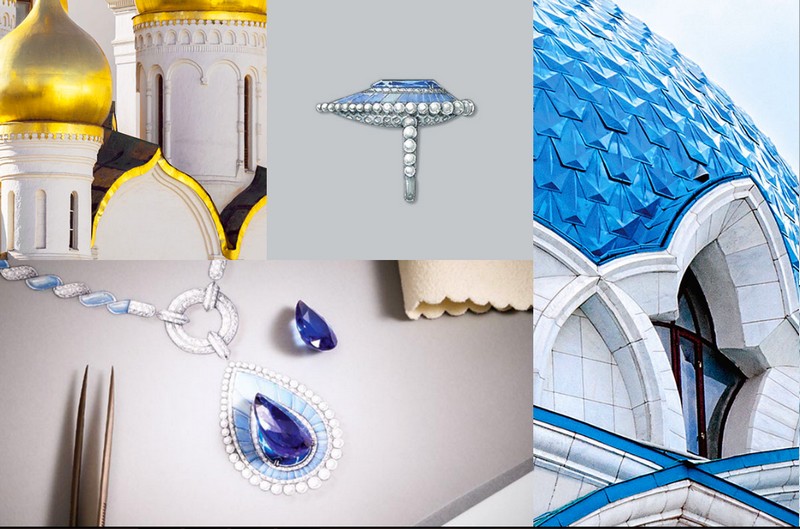 L'Anneau d'Or
L'Anneau d'Or (The Golden Ring) is an ode to the imperial cities of Russia where the rooftops, cupolas and onion domes transform into a kaleidoscope of medallions. Boucheron also takes design elements from the Slavic Naryshkin Baroque architectural style of North-East Moscow, as seen in ultra-graphic necklaces, rings and earrings in colors inspired by the northern light on a winter's day and the crystal-clear night.