The popularity of the skull motif, celebrated in contemporary art, design, and fashion, extends beyond the realm of rockers and bad boys it bears a positive message of hope stands for change, rebirth, and life in all its guises.
As the 10th annual siar Mexico opened its doors, Hublot is paying tribute to one of the most popular holidays in Mexico, "El Día de los Muertos", which translates to Day of the Dead. This holiday is a celebration recognised as part of world cultural heritage (UNESCO) since 2008. A tradition which focuses on gatherings of families and friends to pray for and remember people who have died and help support their spiritual journey.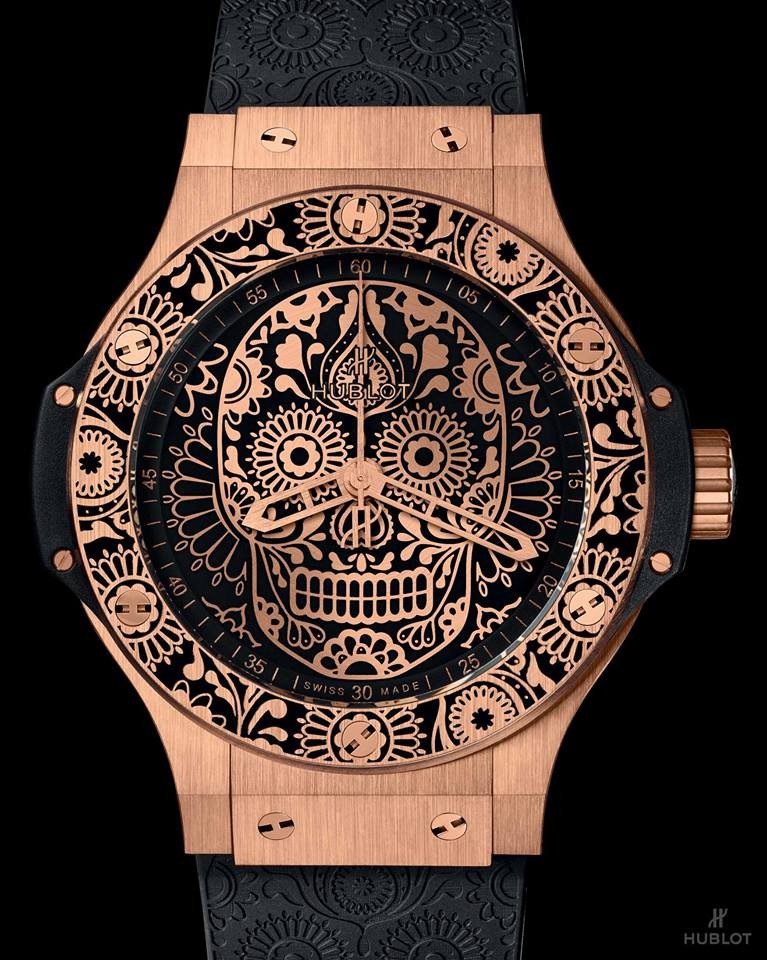 Hublot is paying tribute to the celebration of life by creating a Limited Edition Big Bang Calaveras in 3 versions, with just 30 ceramic models, 20 steel models, and 10 red gold models being released. Embodying the positive attitude of the brand, the skull designed by Hublot is adorned with floral and carved motifs, engraved into the material like embroidery.
This celebration may seem morbid but is in actual fact, a true celebration of life. An Aztec tradition, dating back more than three centuries, later influenced by both Spanish and Christian customs. A vibrant, joyful, and colourful celebration which, on the BIG BANG, takes the form of a "calavera" (the symbolic skull), the spirit of which imbues the watch from its dial to engraved bezel, all the way through to its stamped bracelet. 44 mm in diameter.
"By wearing a representation of a "calavera" on our wrist, we become aware of the fact that death is a part of life, and that every moment we are given must be enjoyed to the full; it is also a symbol of remembering life and a message of hope, which is very poignant in Mexico. At Hublot, we love the positive, vibrant attitude of the Día de los Muertos," said Ricardo Guadalupe, CEO, Hublot.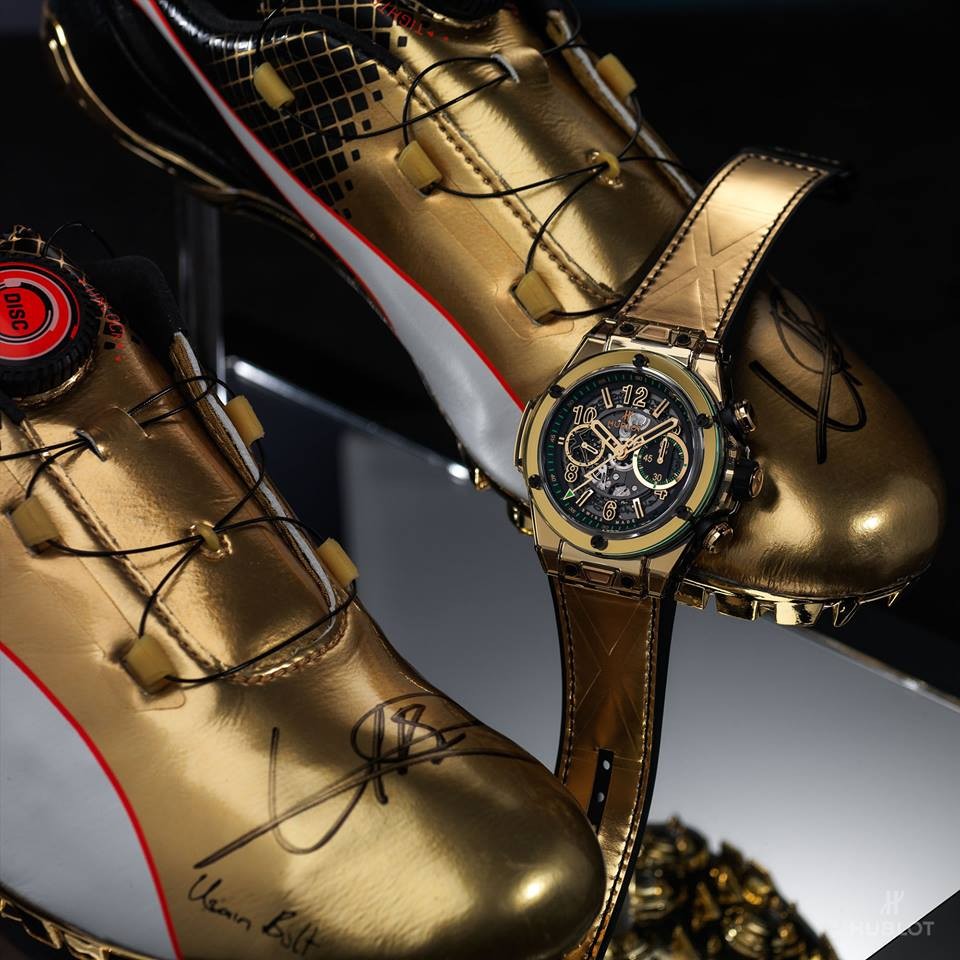 SIAR Mexico 2017 was also the perfect stage to unveil another very exclusive model. Hublot relesed a tribute to the great champion . New Big Bang UsainBolt watch with a sapphire case is covered with gold plate. New Big Bang Usain Bolt Gold Sapphire Unique Piece delivered in a box including a pair of shoes worn by Usain Bolt during his final Olympic Games in 2016, and personally signed by the great champion. The sapphire case of the watch is covered with gold plate, a great first! The sale of this watch shall give rise to a donation to the Usain Bolt Foundation.
This week, Hublot has also joined forces with world #1, Golfer and Hublot Ambassador Dustin Johnson to unveil the new Big Bang Golf in Shanghai.