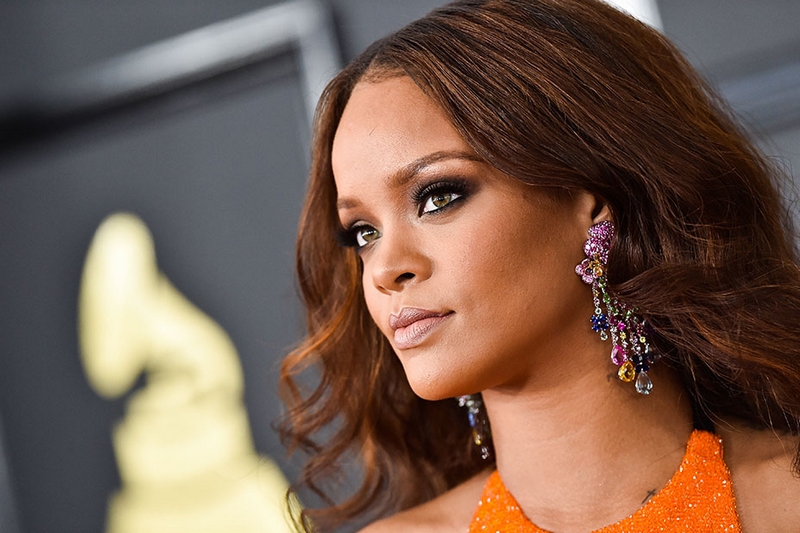 Rihanna Loves Puma and Manolo Blahnik's shoes, but also Chopard Joaillerie. The singer-turned designer launched new Haute Joaillerie and Joaillerie collections that are inspired by Rihanna's island roots – the lush gardens of Barbados and the electricity of Carnival.
This range will debut in May 2017 to help commemorate the 70th anniversary of the most spectacular red carpet in the world, the Festival de Cannes, and celebrate Chopard's 20th year as the official partner of the Cannes Film Festival.
The limited edition Rihanna Loves Chopard Joaillerie collection is designed by Rihanna together with Chopard's Co-President and Artistic Director Caroline Scheufele. The love story between Rihanna and Chopard began on the red carpet many years ago.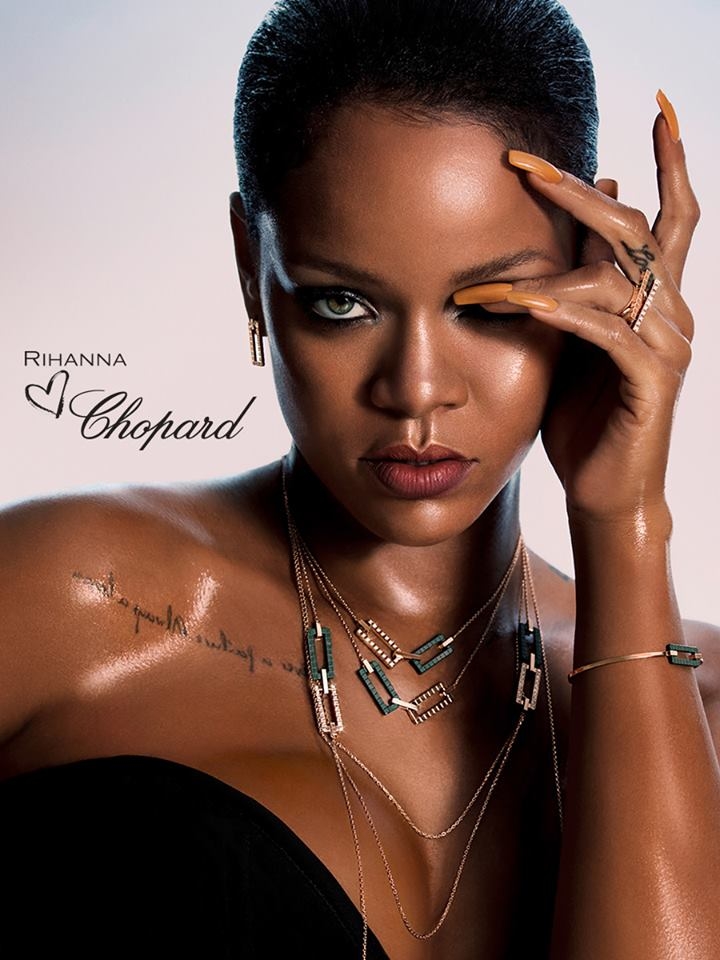 "The pop singer was still a debutant but already an international figure on the music stage. When Rihanna channels Chopard's classic glamour she adds her very own signature twist, making our iconic pieces shine even brighter than a diamond. Here's a glimpse of her best red carpet looks in Chopard," said the jewelry house.
"I have always been in love with Chopard's exquisite jewelry, so to actually design collections with them is something I still can't believe," says Rihanna. "It was a really incredible process and I learned so much! I can't wait for everyone to see it.
"Rihanna and I collaborated closely on the collections so you can feel her unstoppable energy, strong
creativity, and inherent sense of design in every piece," says Caroline Scheufele. "With her unique style,
she redefines the way people see and wear jewelry."
Linear rectangular motifs link frosty rose gold cubes with solid ceramic blocks in a color personally
selected by Rihanna – Jungle Green. Crafted from 18ct rose ethical gold certified Fairmined, the 9-piece
capsule collection will be available with icy polished or diamond set gold cubes.
On the March 2017 cover of Harper's Bazaar, Rihanna sparkled in a pair of transformable diamond earrings
from the collection.