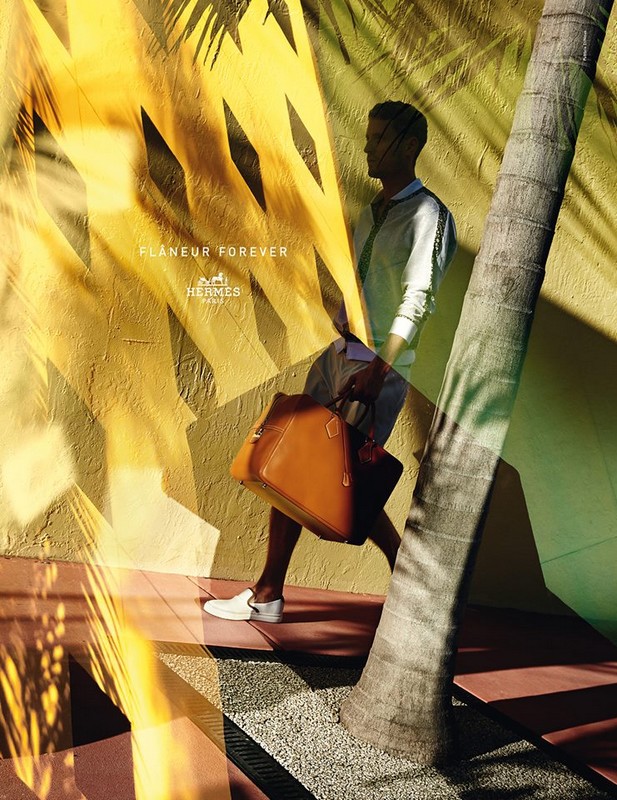 ---
This article titled "Hermes second-quarter sales boosted by Japan" was written by Juliette Garside, for The Guardian on Tuesday 21st July 2015 18.47 UTC
Hermes, maker of the £50,000 crocodile skin Birkin bag and the £195 keyring, has weathered the downturn in demand for luxury goods in Hong Kong, unveiling a 9% surge in first-half revenues.
Designer retailers have reported a collapse in demand from the key Hong Kong market since the democracy demonstrations earlier this year, but wealthy Chinese shoppers have taken their business elsewhere, and have been taking advantage of exchange rate fluctuations to buy at lower prices in Japan and Europe.
Hermes said its performance was boosted by Japan, where it has made improvements to its shopsand revenue there soared 26.5% in the second quarter when measured at constant exchange rates.
Paris-listed Hermes, which saw off a takeover campaign from rival luxury business LVMH last year, reported first-half sales of €2.3bn (£1.7bn), up from €1.9bn last year. Hermes warned that a weaker euro would hit operational profitability in comparison with the first half of 2014, but reiterated its medium-term objective of an 8% increase in turnover.
The designer – one of the most upmarket in an upmarket business – derives about 45% of its sales from leather goods, which range from a £195 keyring to carry-on suitcases for £4,500. Nearly 25% comes from ready-to-wear fashion, with Hermes famous silk scarves and accessories accounting for the rest. Silk handkerchiefs start at £100.
Hermes is performing particularly well in Asia, but the company is also growing rapidly in Europe, where the second quarter brought a 9% rise in sales, and in the Americas, which were up 11%.
"Japan generated an excellent performance over the first six months of the year, thanks to its selective distribution network," the company said. "Asia excluding Japan is maintaining its dynamism, despite the difficult context in Hong Kong and Macau."
The company is also positioning itself to profit from the silicon millionaires of America's west coast, with upgrades to its network of more than 30 US stores. "In America, where the enlarged and renovated Seattle store reopened in June, the development potential has been confirmed," Hermes said.
Demand across the globe for its leather goods, which include luggage, wallets and £1,490 iPad cases, rose 15% in the three months to the end of June, while two new fragrances, Jour d'Hermès and Terre d'Hermès, boosted perfume sales 7%.
The rise in sales was supported by a ramp-up of production capacities at new French factories located in Charente and Isèrre, which opened in June, while two other new production units are planned for Franche-Comté.
France's richest man, Bernard Arnault, ended a handbags-at-dawn standoff with family-controlled Hermes International last September, by relinquishing the bulk of a 23% stake in the company.
Arnault chairs LVMH, which owns Louis Vuitton and Christian Dior. Arnault had secretly amassed the holding during a four-year campaign, without Hermes' knowledge. While Hermes shares initially fell on the news, they have since risen steadily, and the company is now valued at €36bn.
guardian.co.uk © Guardian News & Media Limited 2010
Published via the Guardian News Feed plugin for WordPress.