Beefeater Redefines Gin with Burrough's Reserve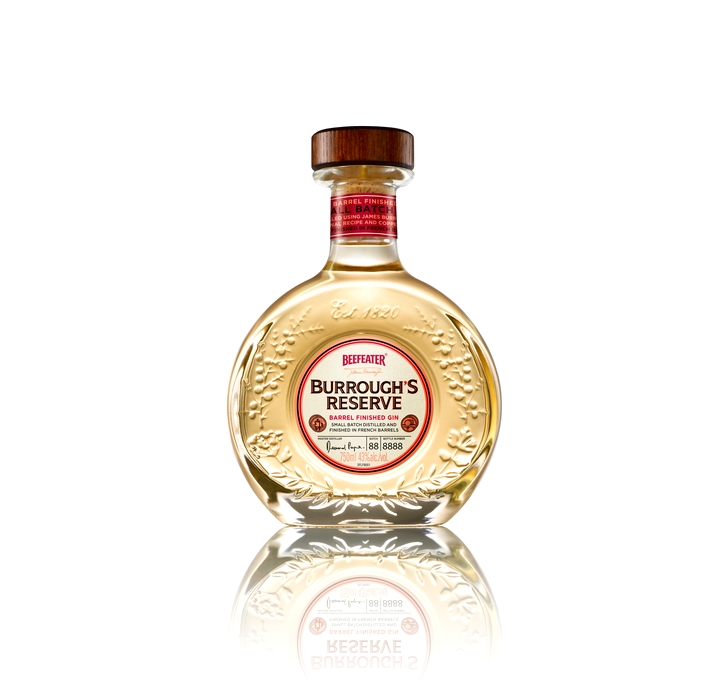 A small batch offering by Beefeater's Master Distiller Desmond Payne defies preconceptions of traditional gin. Its long and complex finish encourages the drinker to linger over the liquid, allowing the subtle citrus flavors to develop, which lead on to juniper before finishing on gentle spice.
The hand-crafted, ultra-premium Beefeater Burrough's Reserve is made using the original Beefeater recipe and is distilled in the original copper "Still Number 12" of Beefeater founder James Burrough, which resides in the Beefeater Kennington distillery today located in the heart of London. Still Number 12 produces very small batches of a sophisticated spirit with its own intriguing character. The batches are so limited that each bottle of Burrough's Reserve displays its batch and bottle number on the label.
After distillation, the gin undergoes a bespoke process, where it is finished in rare oak barrels that have been hand selected by Desmond Payne. The result of the resting period is a remarkable transformation, imbuing the gin with the subtle characteristics of the oak and residual flavors from the casks, with a look of liquid gold.
"I wanted to create something truly unique that celebrated the distilling heritage of Beefeater. I had been interested in resting gin for a while and knew that if the cask was right, we could make a really exciting new gin that changed people's perceptions of the spirit. I felt that the use of oak casks and Still Number 12 would introduce a new character to the gin, elevating it to a place that had not been explored before. I expect Burrough's Reserve to appeal to individuals who enjoy challenging convention and exploring new sensory experiences with gin," explained Master Distiller Desmond Payne.