Suite "Night & Day" by Régis Dho.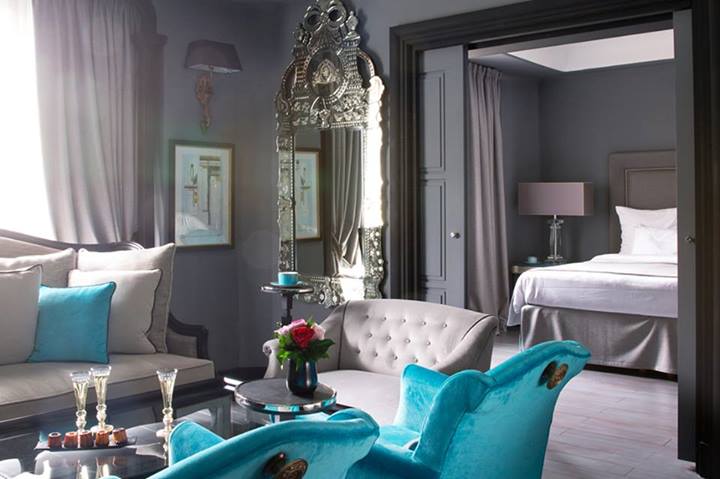 Lutetia Hotel, a prestigious address on the Left Bank in Paris, is known for the 'pop-up' suites created by the Campana brothers, David Lynch or Guillaume Piéchaud. The newest interior designer who has decorated a "suite éphémère", a popular way of engaging attention and new visitors, is Régis Dho. He has produced an Art Déco-inspired design for the suite at the Lutetia, entitling his creation "Night & Day."
Designer Régis Dho has designed restaurants for some of the greatest French chefs, including Michel Rostang and Alain Ducasse.