Guerlain's exclusive editions for the winter holidays
Christmas Gifts From Guerlain
Christmas is the realm of exclusivity and surprises. In the tradition of special winter holidays gifts, Guerlain have prepared 6 trully luxury collectible editions: Habit Rouge Edition Voyage, Shalimar Ode a la Vanille sur la route de Madagascar, L'Heure Bleue 100 Anniversaire, Shalimar Talisman Byzantin, Shalimar Parfum Initial A Fleur de Peau, and Reve de Lune.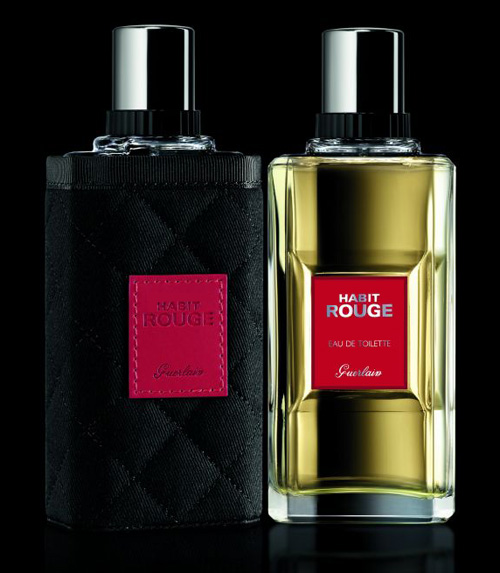 The bottle of the new Habit Rouge Edition Voyage is wrapped in a black quilted sleeve, a reminder of the 1965 Habit Rouge equestrian's routes. The rectangular textile package can be used for any other Guerlain perfume of 100 ml and is the perfect travel companion, protecting the slim bottle from accidental damage.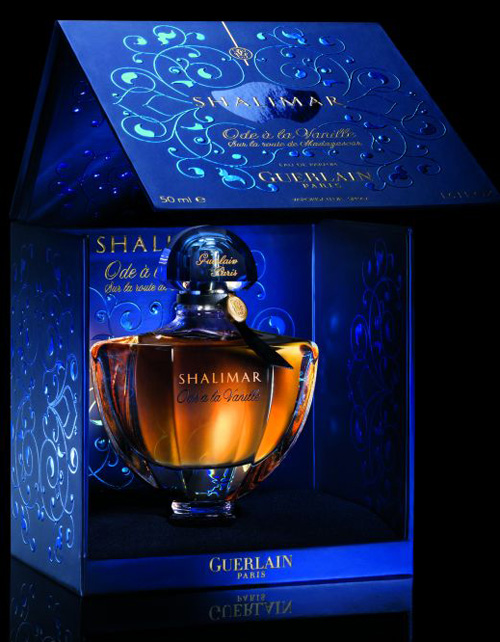 Available in stores from September 2012, the new Shalimar Ode a la Vanille sur la route de Madagascar is a fragrance dedicated entirely to the best vanilla source in the world. Master perfumer Thierry Wasser found in Madagascar the best possible vanilla and treated it during 18 months using special Guerlain processes. The very intense Bourbon vanilla with sweet amber nuances is the real "black gold."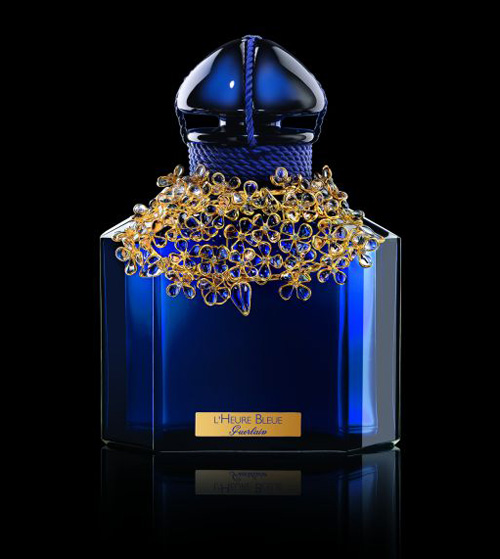 The unique L'Heure Bleue fragrance created in 1912 by Jacques Guerlain celebrates its anniversary with a Baccarat flacon of 490 ml decorated with Gripoix wreath of violets made of clear smalt framed in gold. A true jewelry and perfume masterpiece!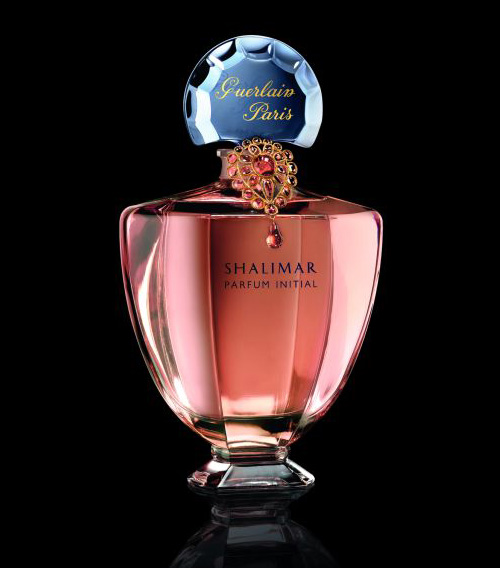 Another happy collaboration of the Guerlain luxury perfume house and Gripoix manufacture is Shalimar Parfum Initial A Fleur de Peau with flacons of 2 liters adorned with a jewelry masterpiece by Gripoix.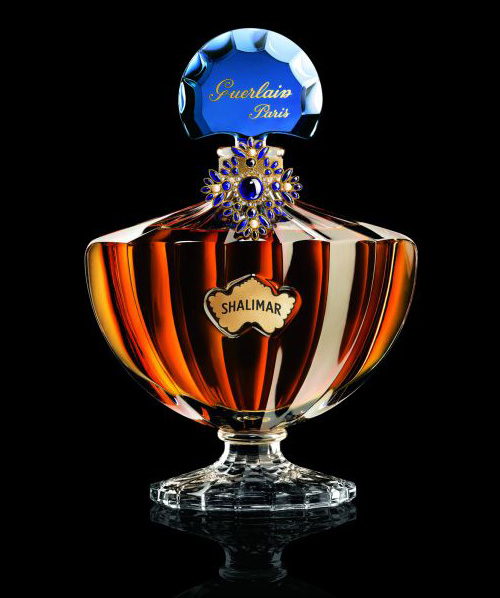 The jewelry house of Gripoix (founded in 1869) signed also the creation of 1.5 liters flacon of the very limited edition of Shalimar Talisman Byzantin, a perfume and a jewelry chef-d'œuvre meant to serve several generations. The Gripoix talisman made of deep blue smalt, pearls and 24 kt gold can be worn as separate jewelry as well.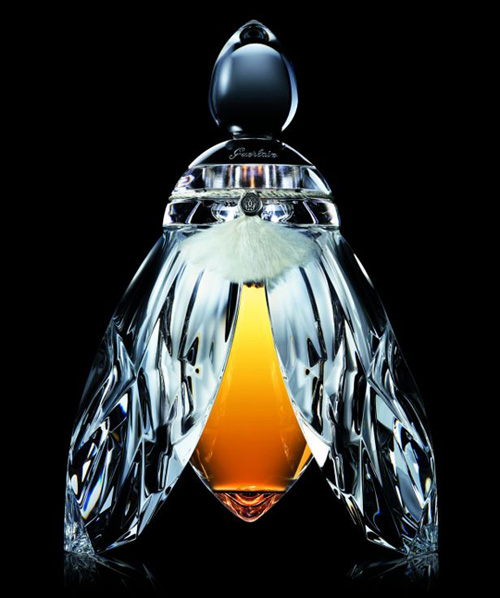 For the third time on Christmas, Guerlain is launching Reve de Lune  (L`Abeille Aux Ailes Argent). This time the iconic bee symbol, has wings sprinkled in silvery moonlight, according to its name – "Reve de Lune".