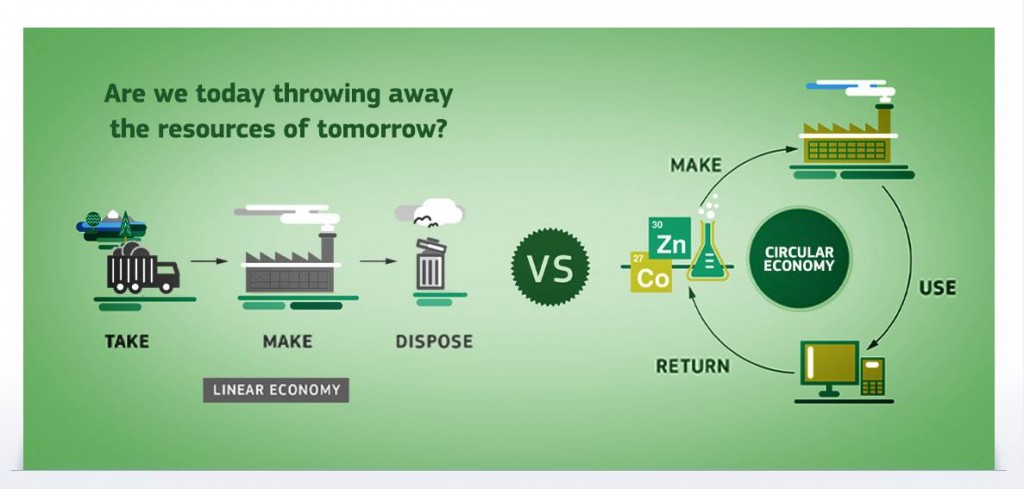 The 2014 edition of Green Week, the biggest annual conference on European environment policy, took place from 3 to 5 June at The Egg Conference Centre, Rue Bara, in Brussels. The 2013 edition of the high-profile event for all stakeholders in preserving the environment attracted some 2,100 participants from government, business and industry, NGOs, academia and the media.
The theme this year was "Circular Economy". Unlike the current so-called "linear" economy, which is resource-intensive and generates large volumes of waste, a circular economy creates loops for resource and energy cycles. It builds sustainability into products, both in their design and their use, thus avoiding depletion of resources and limiting waste creation.
"The circular economy: producing wealth by drawing inspiration from nature where nothing is waste and everything is a resource."
According to the INSPIRE institute, the center for resources and action for innovative economic models, the circular economy aims to optimize energy and material flows at system level, whether this be a production site, business park, employment area or national economy.
Today in the EU, each person consumes 15 tonnes of material annually, while generating 4.5 tonnes of waste, half of which goes to landfill. The linear economy, which relies exclusively on resource extraction, is no longer a viable option.
A transition to a circular economy shifts the focus to reusing, repairing and recycling existing materials and products. #Waste is a valuable resource.
For the third consecutive year, LVMH luxury group joined the European Commission to promote best environmental practices by businesses in conjunction with Green Week 2014. LVMH shared best practices on resource conservation, recovery, reuse and recycling with its 110,000 employees.