The sixth release in the award-winning Glenmorangie Private Edition collection.
Every year since 2010, Glenmorangie has released a rare single malt crafted and designed to inspire and intrigue whisky connoisseurs and collectors. The latest release, Glenmorangie Tùsail, invites aficionados to explore a distinctive variety of barley's influence on Glenmorangie single malt.
Maris Otter barley, a rare quality barley, that was saved by devotees for the future, is the inspiration behind Glenmorangie's latest expression. Glenmorangie Tùsail, the sixth release in the award-winning Private Edition collection, draws on the unique taste of Maris Otter barley, almost lost to the world if not for the efforts of a few loyal proponents.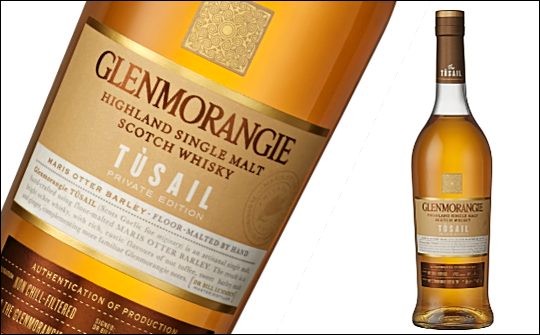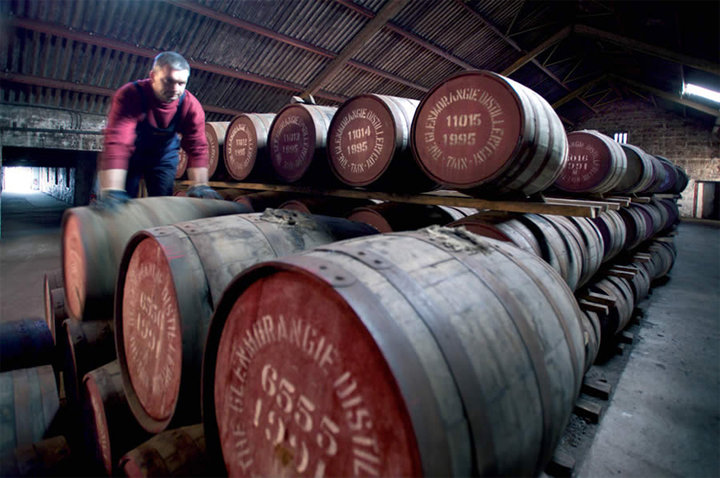 Maris Otter winter barley, recognized for its unique depth of flavor, was first commercially harvested 50 years ago. When the demand for the barley variety began to fall due to the introduction of varieties with greater efficiencies, its characteristic taste was left in peril. Realizing the threat, two British seed merchants formed a partnership which would save Maris Otter from being wiped out.
Their efforts soon attracted the attention of Glenmorangie's Director of Distilling and Whisky Creation, who is renowned for his "commitment to unnecessarily well-made whiskies". Bill Lumsden ordered a batch of the winter barley and arranged for it to be traditionally floor-malted for use in Glenmorangie Tùsail (Scots Gaelic for 'originary').

"When we heard the story of those determined to preserve such a flavorsome grain, their ethos – and the barley itself – seemed the perfect match for a Glenmorangie single malt," said Glenmorangie's Director of Distilling and Whisky Creation. "I knew its deep flavor profile would provide an intriguing contrast to Glenmorangie's more delicate house style, creating a whisky to enchant connoisseurs. The result pays homage to the Maris Otter variety, with rich, rustic flavors of nut toffee, sweet barley malt, ginger, cinnamon, molasses and dates, complementing the more familiar Glenmorangie notes of peaches, oranges and smoked pears," added Dr. Bill.