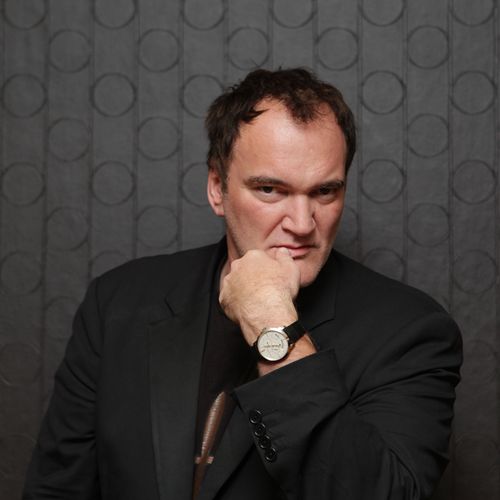 Girard-Perregaux, Swiss haute horlogerie manufacturer and partner of the Festival Lumière 2013 – Grand Lyon Film Festival 2013, honored iconic Filmmaker Quentin Tarantino recipient of the 5th Lumière Award.
The Lumière Award was created by The Lumière Institute to celebrate an artist, in Lyon, the very place where the cinematograph was invented by Louis and Auguste Lumière, where they shot their first film, Sortie d'Usine, in 1895.
When Tarantino took to the stage he had a hard time keeping his emotions in check. "I don't have words for how I feel- probably one of the first times this has happened to me," he said. " I never really had a family, but these people are my family. Their affection and their respect are all I ever wanted."
"And then, there is VOUS," he continued, to appreciative applause. "There's the city of Lyon. And France… but especially Lyon… I don't know where I would be if the mother and father of the Lumières brothers had never met… Probably at McDonald's selling 'Royale with Cheese,'" alluding to the classic joke from Pulp Fiction. Before concluding his speech with a hearty "Vive la cinema !!" which will resonate for a long time in the hearts of the festival, he added, "I accept this award in the name of all those who love the cinema more than life itself. It is an encouragement for me to continue to do better."
Following the award ceremony, Quentin Tarantino was presented a Girard-Perregaux 1966 Annual Calendar and Equation of Time.'Quentin Tarantino has left his mark on cinema to become one of the most influential and distinctive directors of his generation. His bold creative spirit has brought great innovation to modern cinema', said Michele Sofisti.
With this partnership, Girard-Perregaux will support the Institut Lumière in its ongoing efforts to work on the promotion of film heritage.The Lumière film festival is part of the Brand's engagement on behalf of the cinema. Late in 2012, Girard-Perregaux announced it would be the Exclusive Timekeeper and a Founding Supporter of the new Academy Museum of Motion Pictures, to be located in Los Angeles and slated to open in 2016.