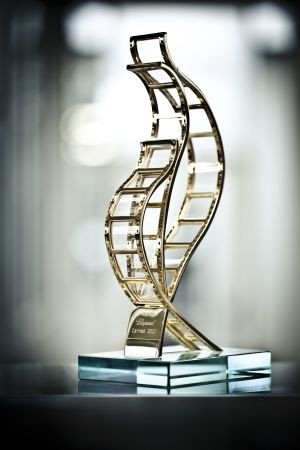 Armani fashion house is the latest to announce its involvement in the Cannes Film Festival. The gala evening, presented by Giorgio Armani, will feature a fund raising dinner on Friday, 18 May at the Festival Agora. The funds raised at the gala will benefit all three charities and help them to bring sustainable programs to the Haitian people quickly and effectively.
A Haitian show entitled "Carnival in Cannes" will present a concert of authentic RaRa and Racine music, created with the RAM band, Haiti's leading Racine group, brought in for the occasion from Haiti. The event will be co-sponsored by Chopard.
"I am proud to stand alongside Sean Penn, a man cut from a very rare cloth. He first captivated me as an astonishing actor. Then as a respected director. Then as a loyal friend. And now, as a life changer. It is an honor to be a part of Sean's remarkable life of service by joining his humanitarian efforts for the people of Haiti. For this to come to fruition at the prestigious Cannes Film Festival marks a career milestone for me, and demonstrates what happens when you work with Sean, a world-class force of nature," said Giorgio Armani.
French designer Jean Paul Gaultier, Chopard and Gucci houses are also involved in this year's Cannes Festival.
Gucci will host a dinner and party at the Hotel du Cap-Eden-Roc in Cap d'Antibes in honor of the May 18 premiere of a new version of Sergio Leone's Once Upon a Time in America.
"We are pleased to be able to bring this particular film back to Cannes almost 30 years after its premiere there – only now, at long last and for the first time, restored to its complete length and glory as Leone originally intended," said Gucci creative director Frida Giannini.
On May 17, Chopard will host the annual Trophée Chopard followed by a party in the Chopard lounge at the Hotel Martinez.