spirits, alcoholHoliday gift ideas for serious whisky lovers: Adults-only version of the advent calendar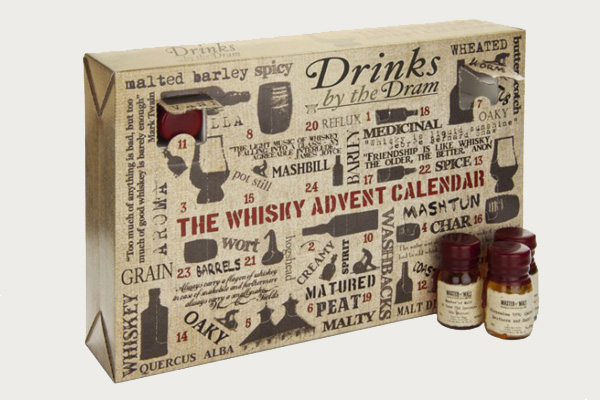 Instead of chocolate and sweets there is whisky or gin in an adults-only version of the advent/ginvent calendar from Drinks by the Dram. Holiday spirit will come with 24 grams of gin or whisky!
Behind each of the 24 doors is a different 3cl sample of whisky, but behind one of the doors is a sample of 50 year old Scotch whisky, the full-sized bottle valued at about €440. Prefer gin? You can check out the Ginvent Calendar with different 3cl sample of the very best gin- the ultimate advent calendar for gin lovers.
"We'll keep the contents a surprise, but we can tell you there are some superb spirits inside, from the market-leaders, to the rarer, artisanal brands!" says Drinks by the Dram.