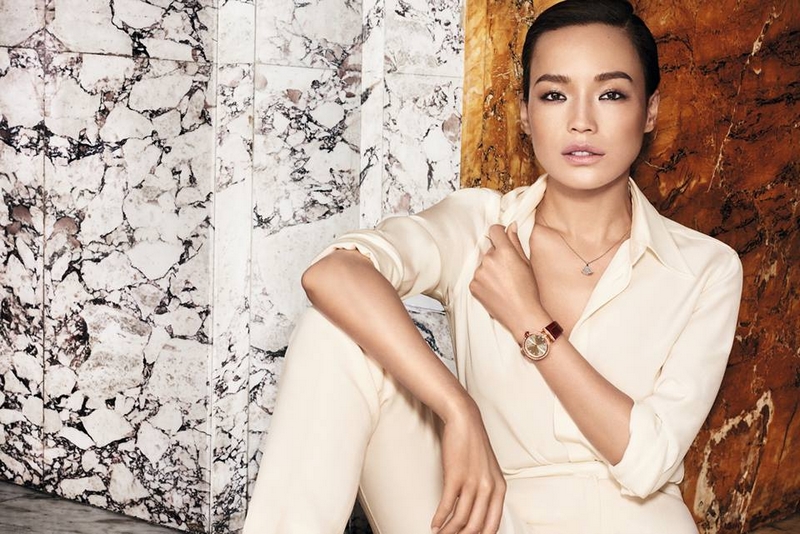 Italian jeweller and watchmaker Bulgari has always been endorsed by strong women from Sophia Loren to Elizabeth Taylor. Meet the Bulgari Brand Ambassador for China, the Taiwanese actress Shu Qi. "Elegant and irresistibly glam, her charms are Larger than Life—just like Bulgari," says the Italian luxury house.
Brand Ambassador for China Shu Qi exudes a confidence and daring that is beautifully of a piece with Bulgari style. Bold and luminous, the Bzero1 bangles reimagine the revolutionary design of the ring as an elegant bracelet.
Shu Qi was appointed brand ambassador for Bulgari last year. Bulgari partnered up with Shu Qi for Lucea watch campaign.
"I am a great admirer of Bulgari, especially of its long history of being a jeweller to the divas. Every Bulgari jewel and watch has a story, and each shares a distinctive signature and personality," she said. Bella in Bulgari. She's a cool blue beauty born in a magnificent Eden.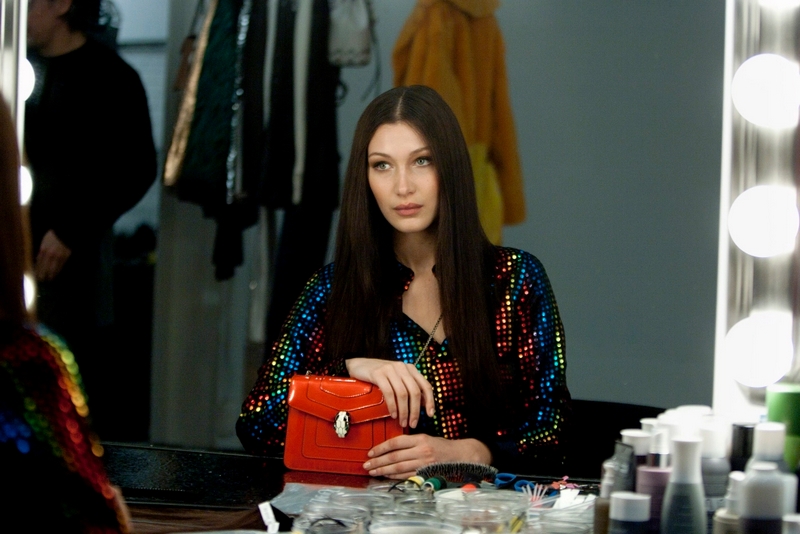 This February, Bulgari announced Bella Hadid as their next Accessories Ambassador. Photographers spotted Bulgari's newest Accessories Ambassador, Bella Hadid, braving the cold in New York City. She paired her luxe fur coat with a cool blue Serpenti Forever Serpentage bag from the Spring Summer 2017 collection.
"I don't remember specific pieces, but I remember my mom loving it and Bulgari being talked about in the household. It's so crazy I am working with them now. I've always seen it as such a beautiful classy brand," said Bella Hadid.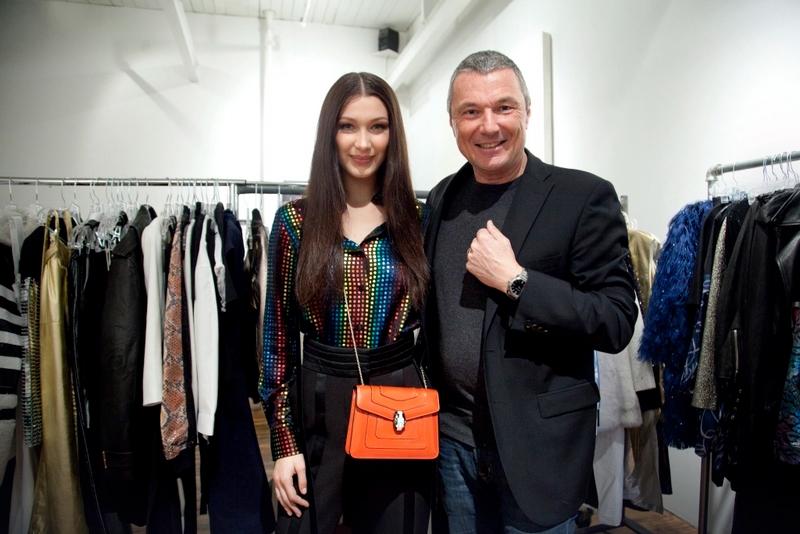 Vital and vibrant, the Bulgari Spring Summer 2017 Accessories Collection called Edenize charms and seduces. The energy and magnetism of Serpentage bag is palpable from the moment you make contact with these stunning new creation of the Bulgari Spring Summer Accessories Collection.
"The spirit is youthful, but the prices are in line with Serpenti's opening at about $1,600. Bulgari chief executive officer Jean-Christophe Babin will stick to fragrances for enticing a younger customer into the brand. Selling bags at a lower price point to Millennial and Gen Z, according to Babin, quotes by WWD, is "a short cut because young people today will spend $1,000 on an iPhone."
"He will presumably be reaching those customers via Hadid's vast network as well newly recruited brand ambassador Jasmine Sanders aka Golden Barbie massive global digital following.
"I feel Jasmine and Bella say a lot about our reasonable ambitions in leather goods," Babin added.