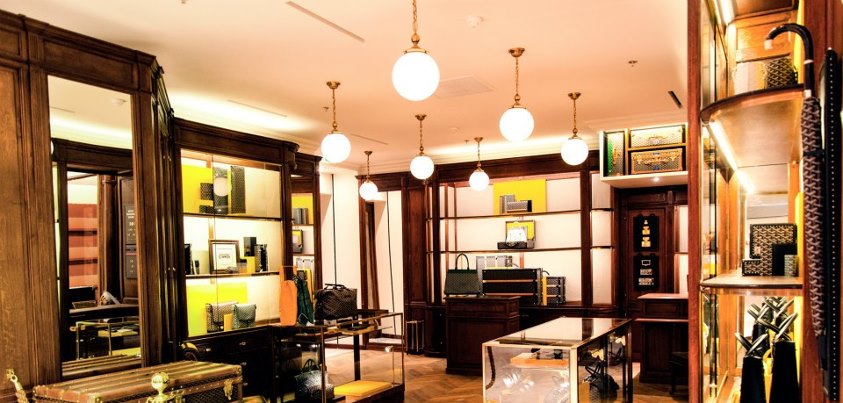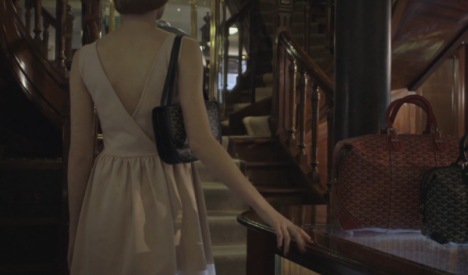 French malletier (trunkmaker) Goyard (founded in 1853), now currently the oldest trunk maker in existence, released a short visual that pays homage to the brand's hard-sided trunks, and small accessories.
Directors Samuel Rixon & Raphaël Hache have imagined the story of a woman that goes to the Goyard flagship store (on Paris' Rue Saint Honore). She will have to pick up her latest custom trunk piece.
The Goyard luggage was a must for the Grand Duke of Russia, the Maharajah de Kapurthala, The Duke and Duchess of Windsor and many aristocratic families. Other famous Goyard's clients include Sir Arthur Conan Doyle, Madonna, Karl Lagerfeld, Gregory Peck, Pablo Picasso, Gary Cooper, Debra Messing and John D. Rockefeller.
A luxury brand for connoisseurs, Goyard is sold in fewer than fifteen locations worldwide, including two boutiques in Paris and San Francisco, Bergdorf Goodman, select Barneys New York locations and the Toronto Bloor Holt Renfrew.