Photovoltaic floating plant – the first platform of its kind in the world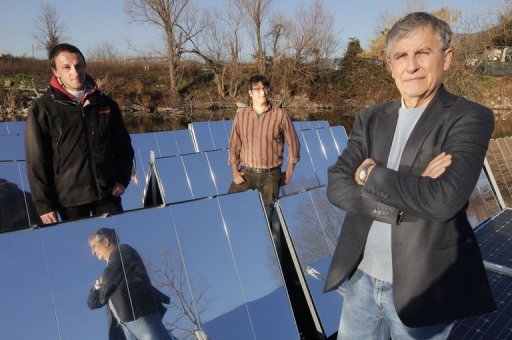 A team of Italian engineers invented a cost-effective prototype for floating, rotating solar panels that are revolutionising solar power. Standard solar panels on buildings or in fields have been criticised for taking up valuable agricultural land, being unsightly and losing energy through overheating — issues the floating plants would resolve.
"You are standing on a photovoltaic floating plant which tracks the sun, it's the first platform of its kind in the world!" said Marco Rosa-Clot, a professor at Florence University, proudly showing off to AFP his new project of floating flower-petal-like panels soaking up the Tuscan sun.
The Floating Tracking Cooling Concentrator (FTCC) system is designed to exploit unused areas of artificial reservoirs or disused quarries.
While the water keeps the panels at low temperatures, reflectors are positioned to maximise solar capture at different times of day, making it more efficient than a traditional installation, Rosa-Clot said.
Engineer Raniero Cazzaniga, who works on the project, said that some people think classic solar installations are spoiling the landscape.
"Our system is designed for low-lying quarries. The installation is only about a metre (three feet) high and usually you can't see it until you get to the water's edge. It is not at all intrusive," he said.