Spain's Prado museum puts Mona Lisa 'twin' on display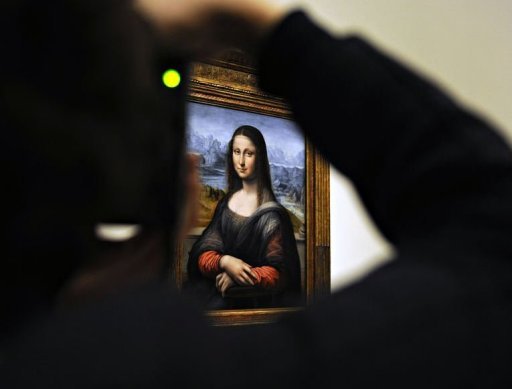 Spain's Prado Museum put the earliest known copy of the "Mona Lisa" on display for the first time since restoration work revealed it was likely painted by one of Leonardo da Vinci's apprentices as he worked on the original. The painting has belonged to the Madrid museum since it was founded in 1819 and was even put on display in the past but had until recently been thought to be a replica made long after Leonardo da Vinci's death.
"It is the most important copy of the Mona Lisa among those that have been discovered until today," said to AFP the Prado's technical specialist, Ana Gonzalez Mozo.
The identity of the artist behind the copy is not known. But Miguel Falomir, curator of Italian renaissance painting at the Prado, said it could have been Salai or Francesco Melzi, two artists working in Leonardo da Vinci's workshop at the time.
The significance of the twin painting of the Louvre's Mona Lisa was discovered only after the Louvre asked the Prado two years ago to study the painting to prepare it for a Leonardo exhibit which opens at the Paris museum next month.