First Digital Sommelier at Hotel Baglioni London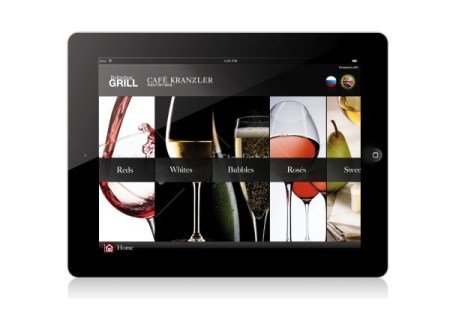 Baglioni Hotel London has become the first 5* luxury London hotel to adopt a digital sommelier. The hotel's Brunello Restaurant has around 500 wine labels including a precious vertical collection of Sassiciaia wines.  These will now be displayed on iPads for diners to choose from, turning their existing wine menu digital.
Diners select their preferred language, view stunning images, read relevant tasting notes, and can choose by grape variety, colour, regional preference, food & wine combinations, wine awards, reviews and winemaker information.
"The iRiS Sommelier allows our Brunello Restaurant to embrace modern technology, bring our wine list to life and offer an interesting wine selection process for our diners. We are very excited and guests of the hotel are already talking about it." said Fabrizio Presta, F&B Manager of Baglioni Hotel, London.
The "Sommelier Recommendations" section enables the restaurant to offer a tempting choice of their favourite labels, ensuring diners have this immediately available, particularly helpful if they are not wine connoisseurs.
iRiS Sommelier's handy "shortlist" enables diners who are undecided to select a few wines, then discuss these with the restaurant's waiting staff in person.