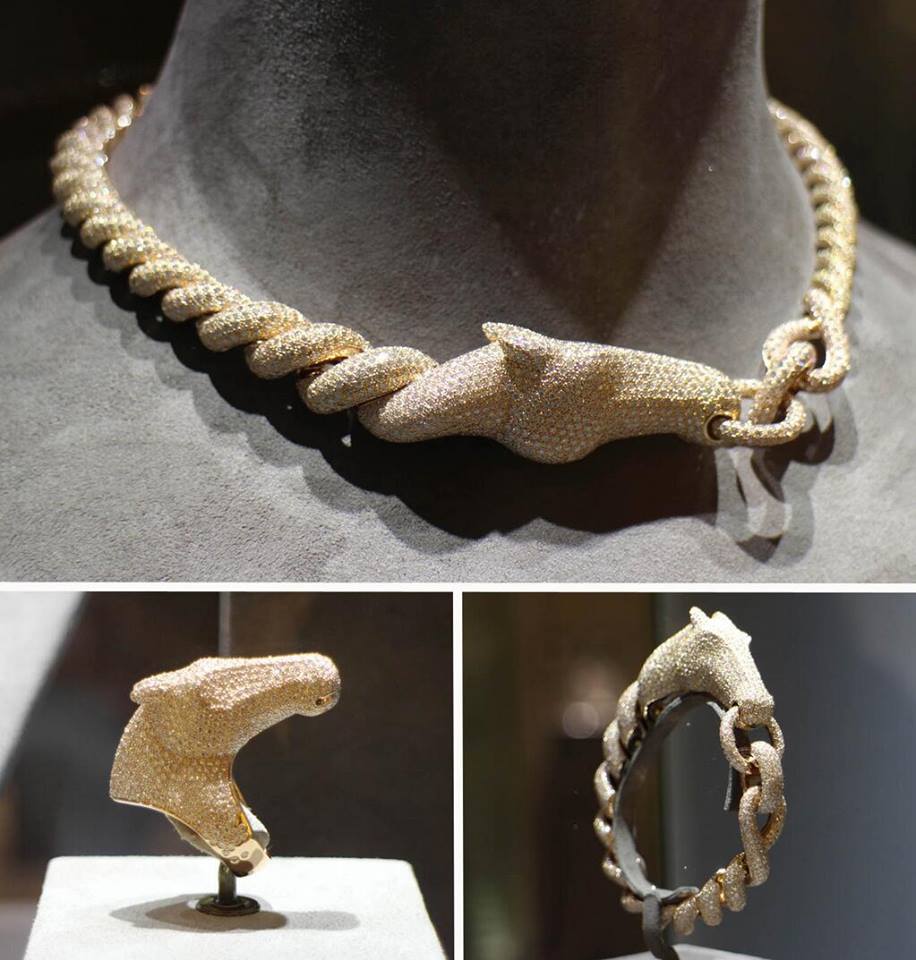 ---
This article titled "Fashion heralds the Chinese new year with lucky red" was written by Jess Cartner-Morley, for The Guardian on Tuesday 28th January 2014 16.28 UTC
For a city-sized snapshot of how China's international image has changed, try this. At the beginning of this century, in London and New York, Chinese new year was something that happened in Chinatown. To the non-Chinese, it meant paper dragons and fortune cookies. Ancient culture, tasty food. Fast forward to 2014, and Chinese new year is a major event on the international society map, a retail red-letter day from Bond Street to Fifth Avenue, and a major driver of income.
If the global reach of a culture's high days and holidays reflects both cultural and economic dominance, the worldwide devotion to Halloween could soon be superceded by Chinese new year, which falls handily in the fallow retail period between Christmas and Valentine's Day. That it is considered lucky to buy new clothes to wear for new year no doubt endears the occasion to the fashion industry. At the upper echelons of Chinese society, this tradition has led to the January haute couture shows in Paris becoming an important annual shopping excursion. In the shoe industry, the Chinese superstition that it is unlucky to buy new shoes during the first fortnight of the new year is now factored in by the smarter labels; on the website of hip luxury shoemaker Charlotte Olympia, customers are reassured that their order of the "Eastern Cosmic Collection" will be delivered before Friday's cut-off date.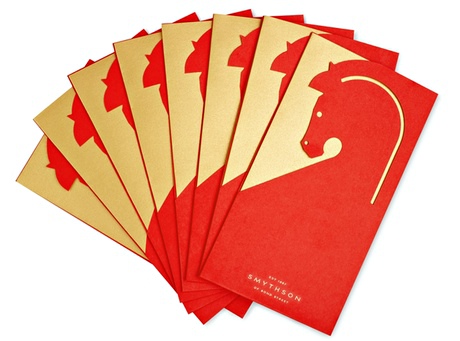 Consider the case of the red envelopes. Red envelopes are a highly specific Chinese holiday gifting tradition, whereby cash is presented by married couples to unmarried relatives and children, in "lucky" red envelopes. Angelica Cheung, editor of Vogue China, recently posted on her Sina Weibo account (a Chinese equivalent to Twitter) a snapshot of a glittering pile of branded "red envelopes" by Celine, Gucci, Fendi, Furla and Hugo Boss. "Western brands are becoming eastern. Red envelopes are becoming prettier and prettier as they contend for supreme beauty," she wrote. Smythson, a brand firmly anchored in British heritage, recently announced it is honouring the dawn of the year of the horse with a commemorative pack of red and gold envelopes with the legend "Happy Chinese new year" printed in English and Chinese lettering, which will be presented as a gift-with-purchase to all customers spending more than £250 in the London, Paris and Hong Kong branches of Smythson – the assumption being that a good proportion of those customers will be celebrating Chinese new year.
The red envelopes are symptomatic of a change of strategy by luxury brands in China. The first stage of expansion, predicated on impressing Chinese consumers with European prestige, has given way to a second stage in which a more self-confident Chinese luxury culture demands that brands respect the Chinese heritage. The new-generation Chinese consumer has no interest in kowtowing to a dusty European heritage, but instead expects to be understood and made to feel special. Chinese preferences and schedules are now front of mind for the luxury industry. Last week, Givenchy launched a range of gift-orientated leather goods – key fobs, iPad cases and so forth – in the lucky Chinese colour of red, with the star of the Chinese flag.
Chinese new year has intensified a more wide-reaching trend away from black and towards red. The power shift in the international economy is played out on the catwalk and on department-store shopfloors in a changing colour palette. Black, which dominated catwalks for years when its "Manhattan uniform" status gave it ultimate prestige, has receded from view as China, where it is associated with bad luck, has risen.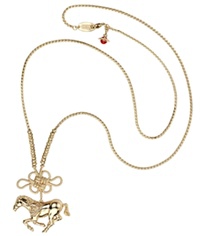 That 2014 is proving to be the tipping point for the retail significance of Chinese new year is partly down to the equine factor. Friday 31 January marks the first day of the year of the horse, a connection which few luxury houses that can claim equestrian heritage have failed to capitalise on. Should you be in the market for a gold-and-diamond, equine-themed bracelet with which to celebrate the holiday you can choose from the Hermes Gallop, with a moulded horse's head, or a Gucci horsebit-link bracelet. Burberry and Ralph Lauren have also capitalised on this opportunity. The horse motif has even been appropriated by brands with no particular claim on it. Diane Von Furstenberg has a limited-edition horse-printed wrap dress; Vivienne Westwood has issued a gold pendant with a horse falling from a traditional Chinese knot, and the Westwood orb in lucky red.
Bloomingdales in New York is celebrating new year with a month-long programme of special events and limited-edition products. As the store explained: "It is important for us to show our respect and appreciation for Chinese culture, in an exciting way."
guardian.co.uk © Guardian News & Media Limited 2010
Published via the Guardian News Feed plugin for WordPress.