The exquisite materials that characterise the interiors of all Bentley luxury car models inspired a range of luxury home and executive furniture launched at the Maison & Objet fair in Paris.
After the successful launch of a capsule collection last year, which anticipated some of the new features, the range has been expanded and developed by the architect Carlo Colombo with Daniele Ceccomori, Bentley's Head of Product Design. Appearing at the Fair among the 'Special Designs' labels, the suite of furniture and accessories offers exclusive items for home and office, setting a new standard in ultra luxury.
According to Bentley, the collection is an exercise in subtlety, incorporating functional performance with comfort and luxurious, sensuous quality. The collection captures the style of the Bentley driver.
"We accepted with enthusiasm the challenge of interpreting in furnishings the exclusivity and charm of Bentley. In the Bentley Home collection there co‑exists a passion for details, care of materials and a style that anticipates the trends while remaining true to the codes of elegance and tradition. The perfect synthesis of values, the same we find at the wheel of a Bentley. I strongly believe in this collection which is already attracting acclaim internationally," said Alberto Vignatelli, CEO and chairman of the Luxury Living Group.
The colour palette is natural, featuring mocha, cognac, taupe, quartz, grey and ice, flanking variations of purple-red, burgundy, brick red or blue. The combinations exalt the use of tactile leather and sensuous textiles. Hints of male attire, pinstripe or houndstooth, are introduced into sophisticated velvets and the lightest of cashmeres, crafted with three-dimensional patterns.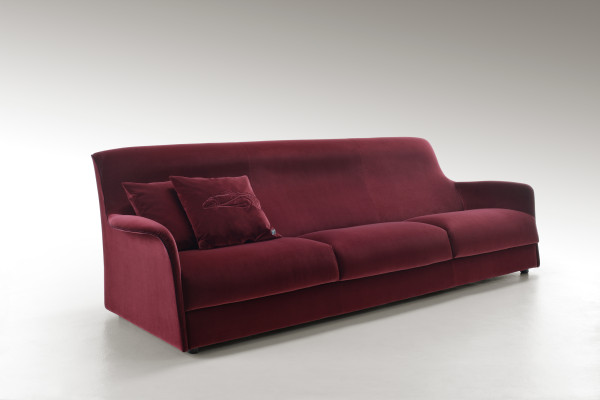 BENTLEY MINSTER SOFA
Available in leather or fabric, the body and seat come in distinguished purple-red velvet matched with burgundy velvet piping along the edges.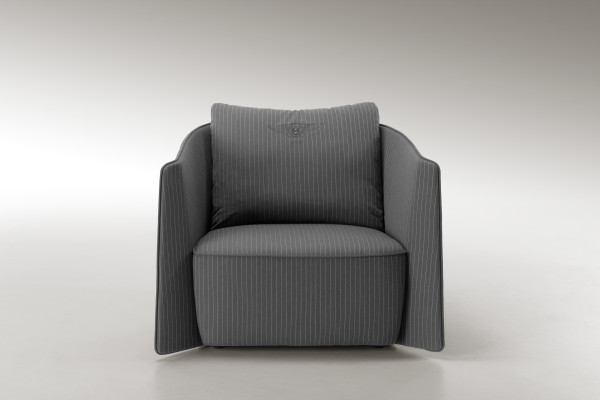 BENTLEY BUTTERFLY SOFA & ARMCHAIR
The deep, plush seat is encased in a shell quilted with Bentley's iconic diamond pattern. The geometry of its side neatly reaches outward, providing a contemporary touch that reflects is cosy yet dynamic form. The sofa is in distinguished ivory leather and the armchair in pinstriped fabric, quilted in fine, grey wool.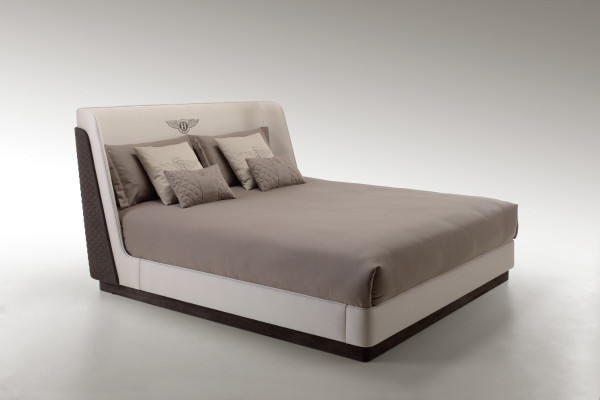 BENTLEY RICHMOND BED
Unrivalled comfort is created by its roomy design in which the masterfully crafted materials play a prime role. The unique and elegant double shell – covered in quilted leather or precious briar root – encompasses the headboard lined with iridescent sand-coloured satin wool. The finish is enhanced by the finely embroidered Bentley logo.
BENTLEY AMBASSADOR SIDEBOARD
The supple expressiveness of its steel gun-metal structure, matches perfectly the fullness of the container module covered with lava-coloured leather, briar root or Ebony Macassar veneering.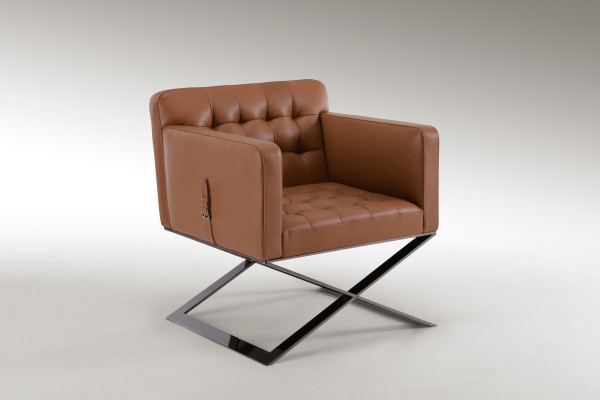 BENTLEY HARLOW ARMCHAIR
The linear steel gun-metal base upholds the seating, made of cognac-coloured leather with a tufted manufacturing process in the internal part. The metal buckles with leather bands applied on the armrests references typical masculine style points.