Two Fabergé timepieces have once again been pre-selected for the prestigious GPHG award in two categories: Ladies & Travel Time.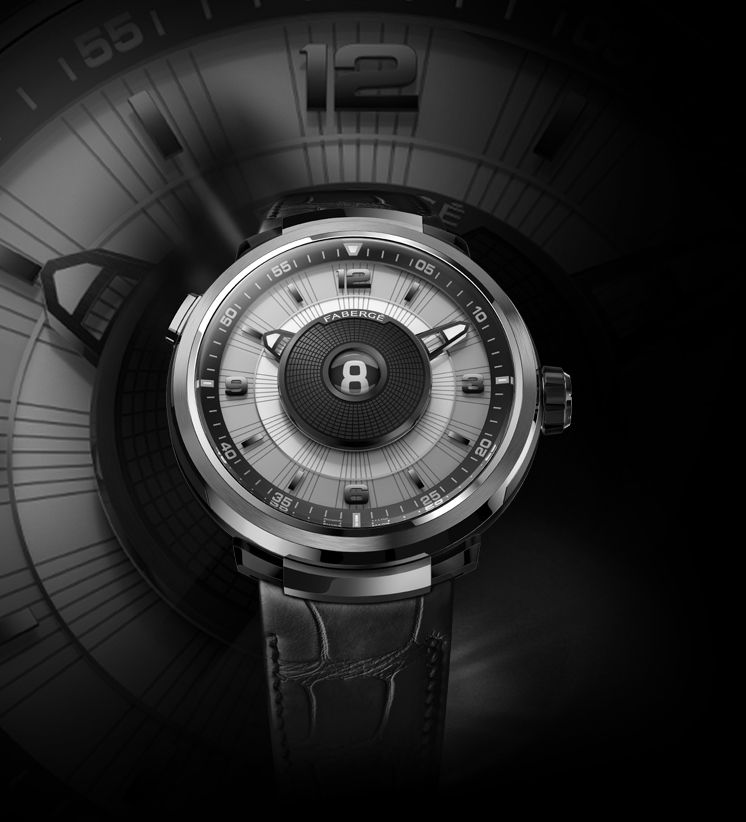 The Fabergé Visionnaire DTZ has been pre-selected for the 'Travel Time' category, as it enables its wearer to view dual time zones.
The Fabergé Visionnaire DTZ, which uses a movement designed exclusively for Fabergé by Agenhor Manufacture, adopts a highly logical and intuitive method of displaying two time zones simultaneously, creating a timepiece that is perfectly suited to the lifestyle of those who need to keep track of the time in a second, distant location. The hour of the second, remote timezone is viewed through a remarkable aperture at the centre of the dome, optically amplified for bold finish; a feature sure to surprise and delight.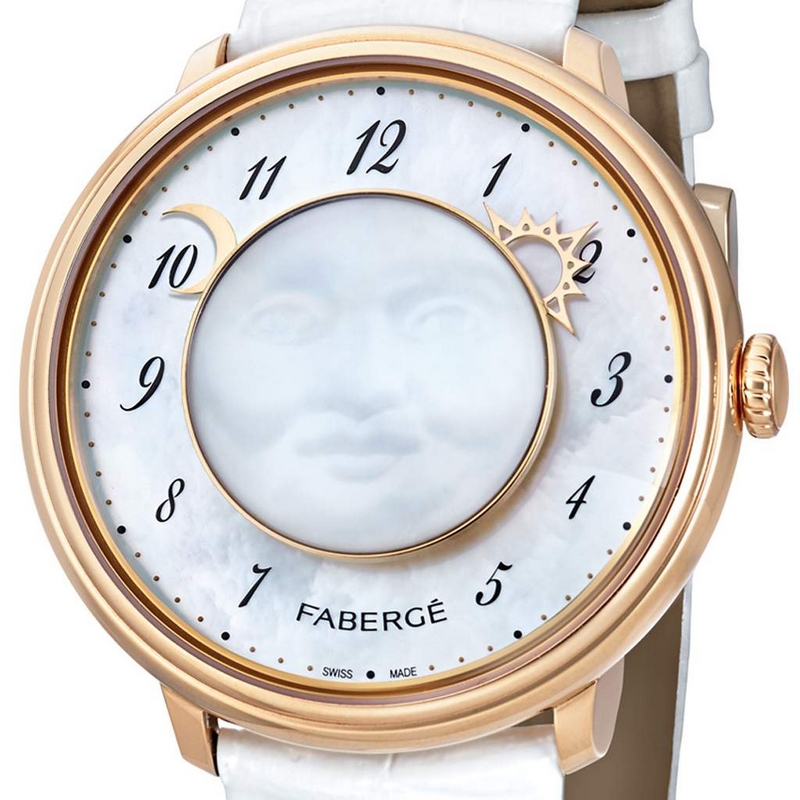 In the 'Ladies' category, the mystifying Fabergé 'Lady Levity' has been chosen among many eager competitors. This exquisite timepiece features an imaginative dial designed to surprise & delight.
While the central element of features a man-in-the-moon decoration, the concept behind the watch's design is intended to offer owners the opportunity to customise their watch. Fabergé adopted a technique that has never before been used in this manner in watchmaking.
The chosen motif is printed in platinum on a domed sapphire crystal before white mother-of-pearl is set on top to match the peripheral dial. As such the motif is not immediately apparent, except at certain angles when the light catches it and provides one of Fabergé's signature surprises. The printing technique means that the customer can specify any design they desire within the dimensions of this crystal canvas.
Following Peter Carl's strategy of employing the most skilled artisans, Fabergé turned to timepiece workmaster Jean-Marc Wiederrecht and his team of horological experts at Agenhor to develop the manual AGH 6911 calibre at the heart of the new Fabergé Lady Levity. The 36mm watch
uses stylised indicators to display the time; a crescent moon for hours and rising sun for minutes, tracking against a white mother-of-pearl ring dial with grey indices. As no motion work is present to turn hands at the central axis, the AGH 6911 instead features a central void which allows a supporting structure to be secured into the movement itself. It can therefore support a comparatively large mass, at least when compared to other horological components.