Snolo Stealth-X: revolutionizing carbon fiber aerodynamic sled
Feel the ride with a high performance alpine sled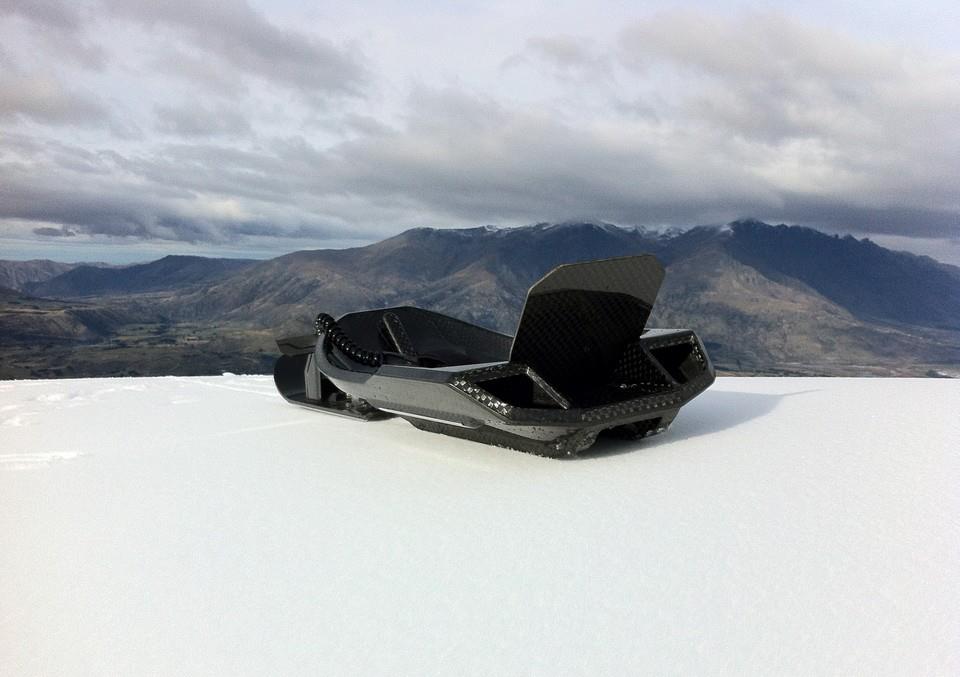 Sledding is no longer what it was. After more than six years of engineering, an aerodynamic carbon fiber sled is going to revolutionize the snow sport. Snolo, a manufacturer of high performance alpine sleds is taking sledding to a new level in styling and performance. Lean into corners like a motorcycle while sitting in a race car position. A top speed of 40mph is achievable with Snolo Stealth-X sled which can be folded or broken up into smaller components. In result: better speed, maneuverability and seating. It remains to drag sleds upslope.