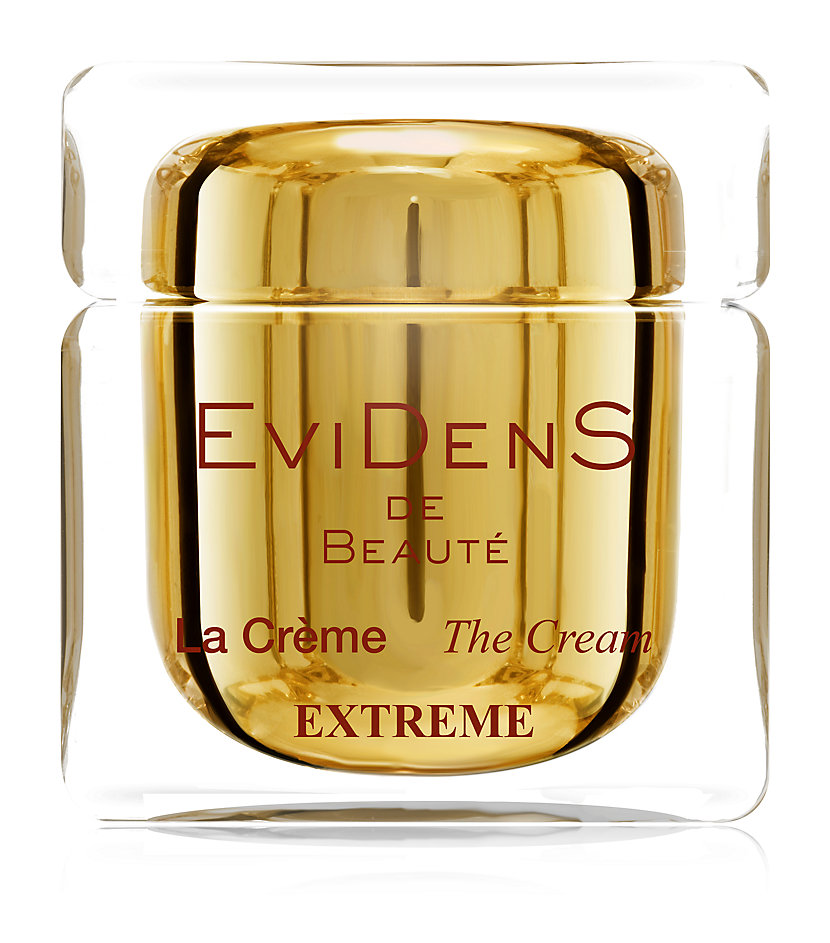 A high concentration of 360° Skin Perfecting Complex and Triple Collagen from eviDenS De Beauté's Extreme Cream protects and nourishes even the most mature and tired skin. EviDenS de Beauté is the only brand in the world to be able to claim the use of Triple Collagen, a hitherto impossible association of three collagens of different sizes: macro, medium and micro collagen. Though it is an active ingredient with a prohibitive cost, only a few drops are enough to obtain spectacular results. What is more, the effects are quickly visible. On the surface, the skin tone is invigorated, cutaneous microcirculation is activated, the features are tautened and fine lines and wrinkles diminished. More deeply, the density of the collagen and elastine fibres is markedly increased, the cells revived and oxygenation favoured.

This £590.00 luxury cream combining the Japanese technology and French elegance promises to redesign the facial features. The "absolute anti-aging concentrate of vital energy" corrects all signs of aging with an incredible speed of skin penetration. To keep your skin looking youthful for many years to come don't forget to apply also the Sunscreen, advises EviDenS De Beauté.
The active ingredients include: Triple Collagen (Regenerating and Anti-Aging), Arginine/ Lysine Polypeptid (Competitive inhibitory effect of glycation), Oligopeptide-6 (Anti-oxidation, stimulation of proteins structure), Carnosine (Anti-aging and anti-oxydation), Hexapeptide-3 (Anti-oxidation, stimulation of proteins structure), Acetyl Dipeptide-1 Cetyl (Anti-aging, lift up), Ester (Emollient), Squalene (Moisturizer), Paeonia Albiflora/ Suffruticosa Root Extract (Antioxidant, cardiovascular health), Punica Granatum Fruit Extract (Emollient), Orizanol (Ceramid, moisturizer).
Aside from this effect of lifting and rejuvenation, salmon collagen also exercises a very strong anti-inflammatory action, notably on acne and participates in the reduction of pigmentation spots and scars.