Ferrari California in denim or Kevlar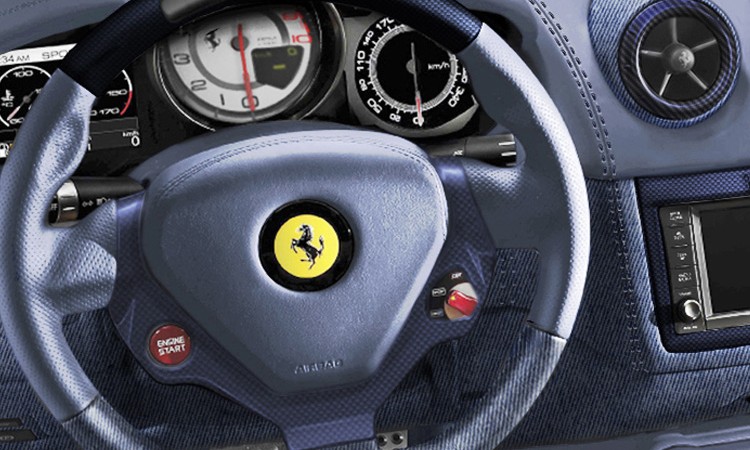 Here's a truly unique Ferrari California created in the Inedita section of the Tailor-Made, the avant-garde personalisation programme from Ferrari. Ferrari Tailor-Made is the exclusive personalisation programme from Maranello developed specifically for those wishing to create a truly bespoke car. Scuderia, Classica and Inedita are the three different "worlds" to choose from tocreate bespoke Ferraris.
The classically-inspired car is characterised by Blue, like the actual Blu Scozia (Scotland Blue) for the exterior paint, and Blu like the unusual fabric in the interior – denim upholstery fabric, used for the first time in the vehicle. The carbon blue and sugar-paper leather express an alternative idea of seating.
The unique configuration examples of the Inedita section include a Ferrari California in special materials like carbon fibre and Kevlar for the exterior and interior. The interior also features technical fabrics mixed with composite fibres.