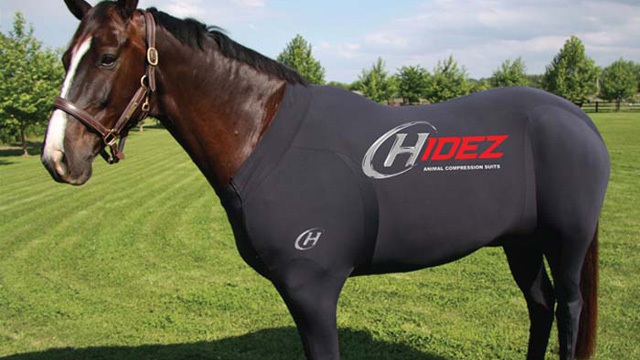 Modern day people are indulging in finer lifestyles which mostly include fine sports, many of the finest sporting events in the world involve the world's finest animals.
Animal athletes are like human athletes, training for competition begins months before the event begins. These animals need to have available to them the same revolutionary technologies that human athletes do. These technologies assist in keep them healthy, at their peak, on top of their sport and ahead of the rivals.
Hidez company had the idea to create a garment for horses so that they have the same technology as human athletes.
These horse suits are easily fitted onto your horse in just 1 minute and Hidez has a very calming effect on them when worn. Animals that wear the suit feel the same refreshing sensations that humans feel when wearing graduated compression garments. The actual sensation is improved blood flow, blood returning out of your limbs and back into circulation.
The suit wrap the muscle groups focusing on them to help control graduated compression, but also to reduced muscle vibrations. This is very important when animals are travelling.
Muscle's work extremely hard during traveling, they vibrate & can overstretch. Muscle vibration can cause micro fibres to tear in the muscles, as a result membranes leak and the enzyme creatine kinase (CK) leaks into the blood in high concentrations causing cramping and ultimately travel sickness.